Bristol Myers Squibb
The most interesting, meaningful work of your career

Services:
Many potential job candidates considered Bristol Myers Squibb (BMS) another "big pharma" – and had trouble distinguishing them from their direct competitors. Other prospective candidates, including early career, diverse professionals, professionals in non-pharma industries, and outside the US, had less awareness of BMS as an employer.
BMS needed an employer brand to articulate and amplify their authentic and inspiring global talent attraction message, increasing overall awareness and shifting perceptions to that of a leading global biopharmaceutical employer of choice. This is where it gets interesting.
By promoting their key differentiators uncovered through employee and candidate research (unparalleled growth and development; a diverse, high-achieving team; and the promise of the most interesting, meaningful work of your career), BMS is now recognized as the place where an employee's work will transform patients' lives – and their career.
Differentiation needed to be expressed in ways that demand a second look. Just like BMS.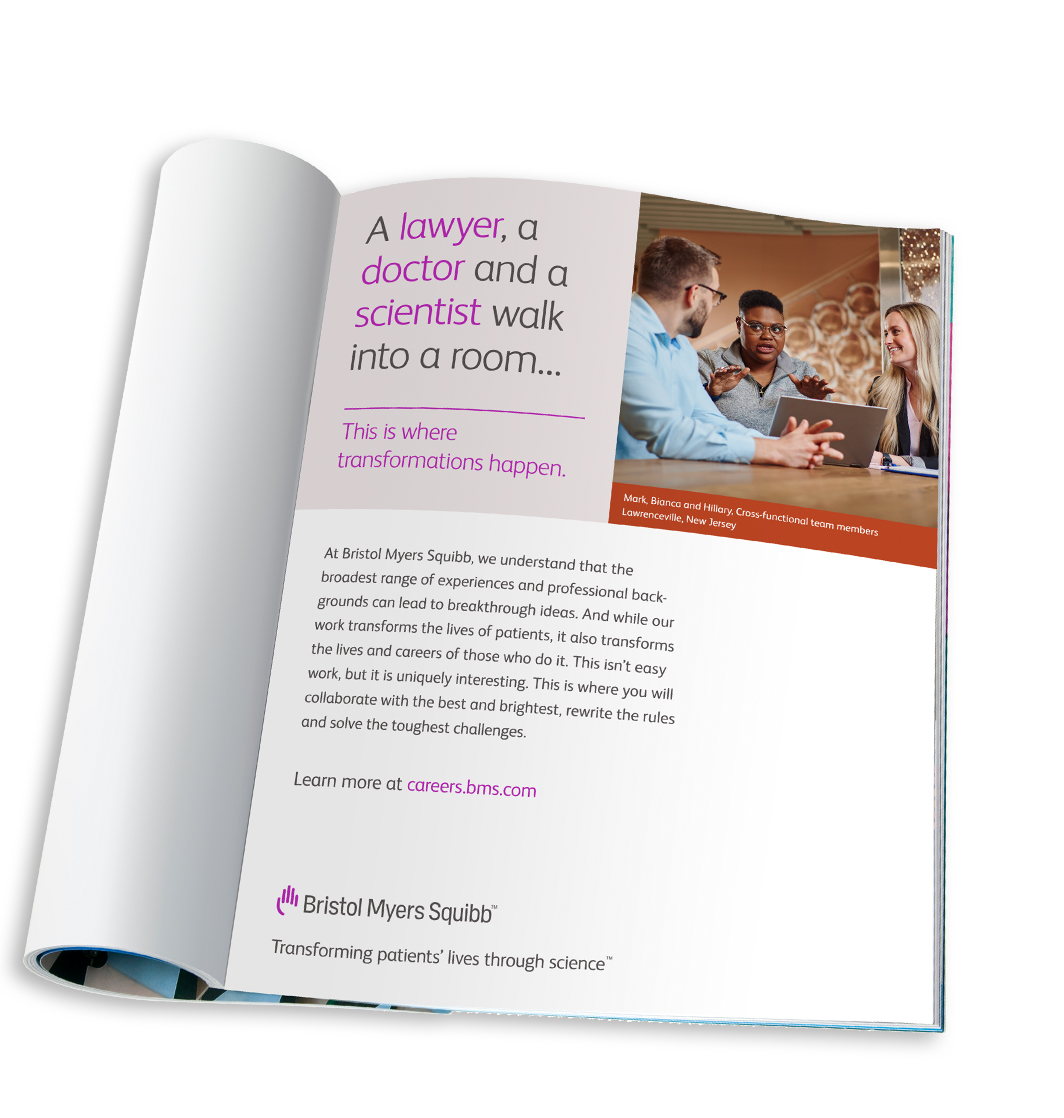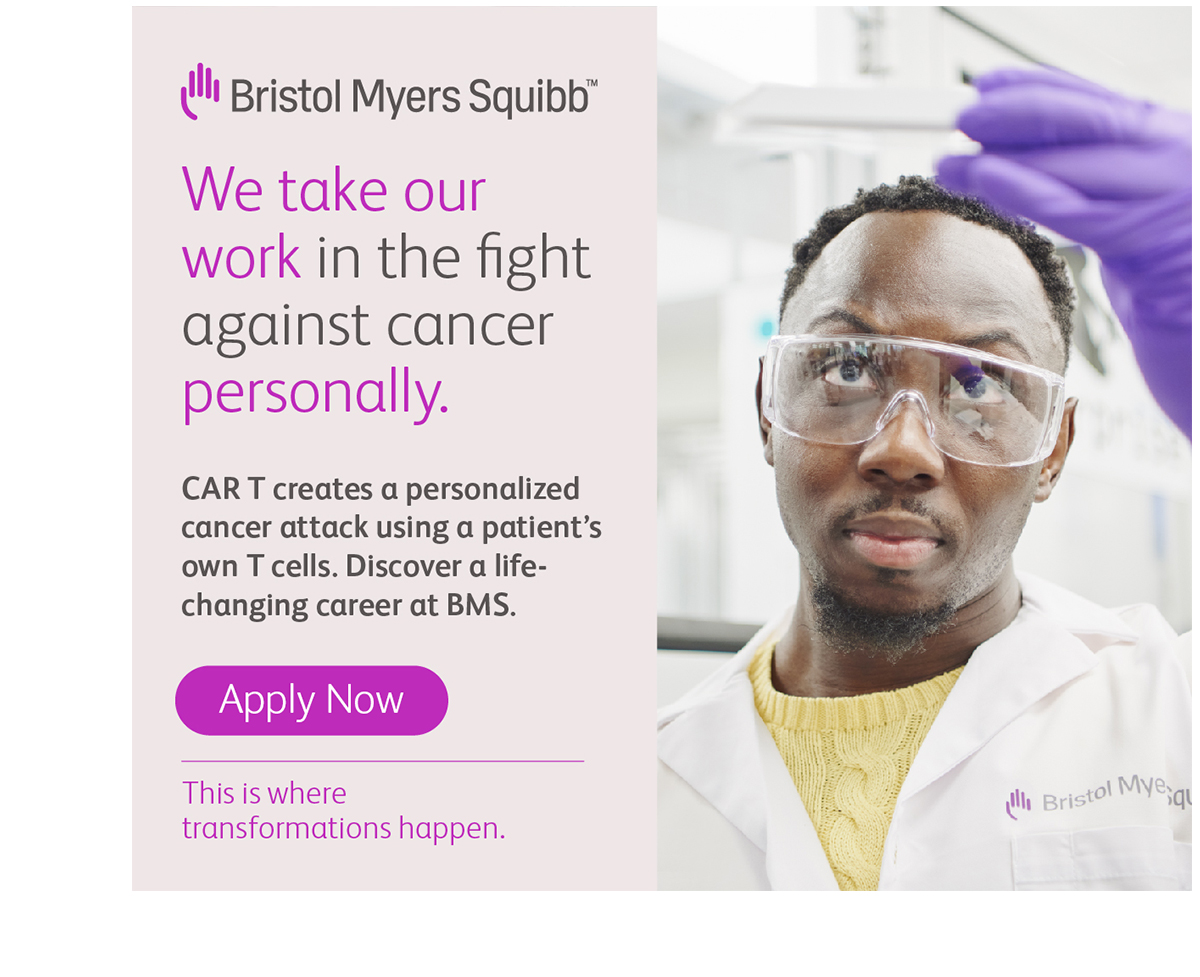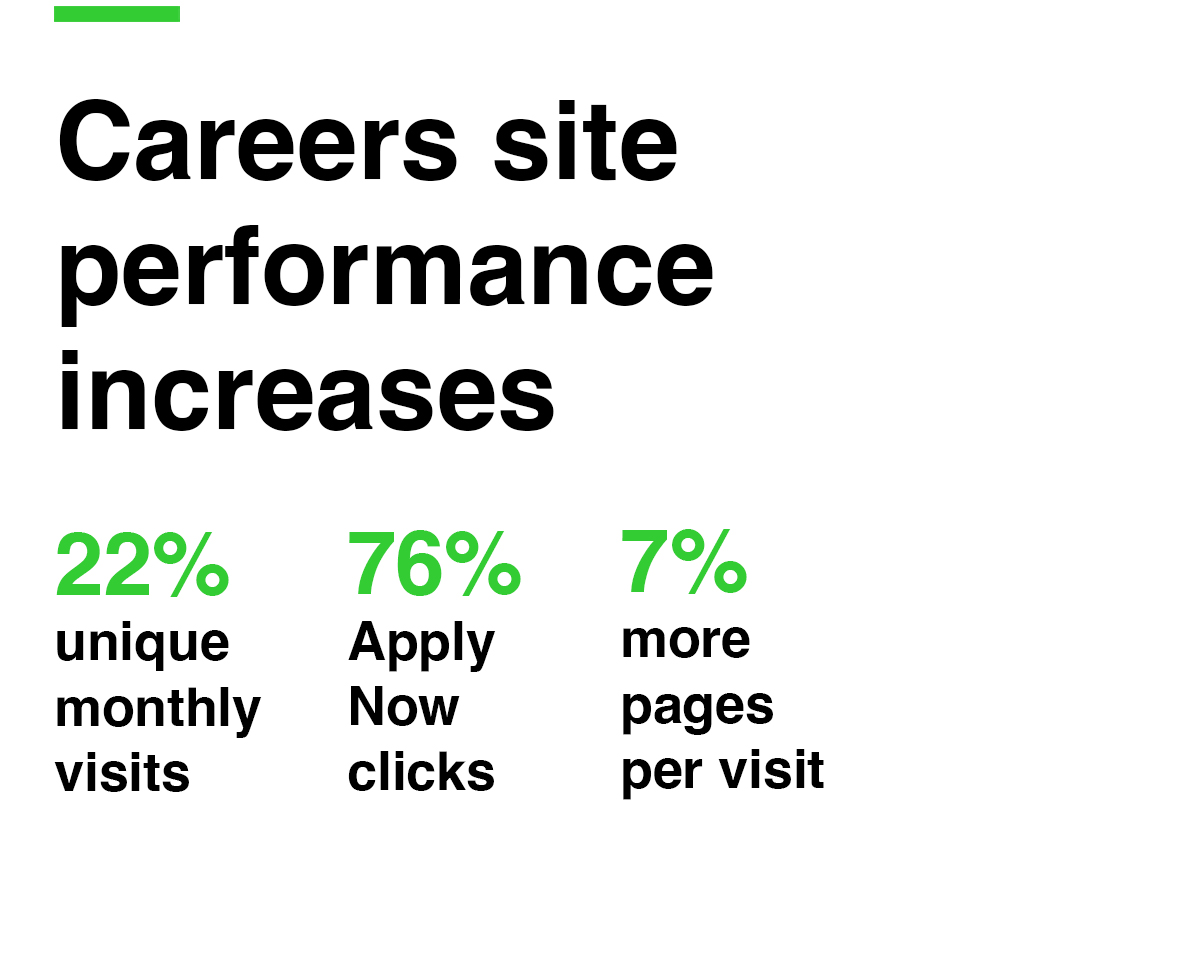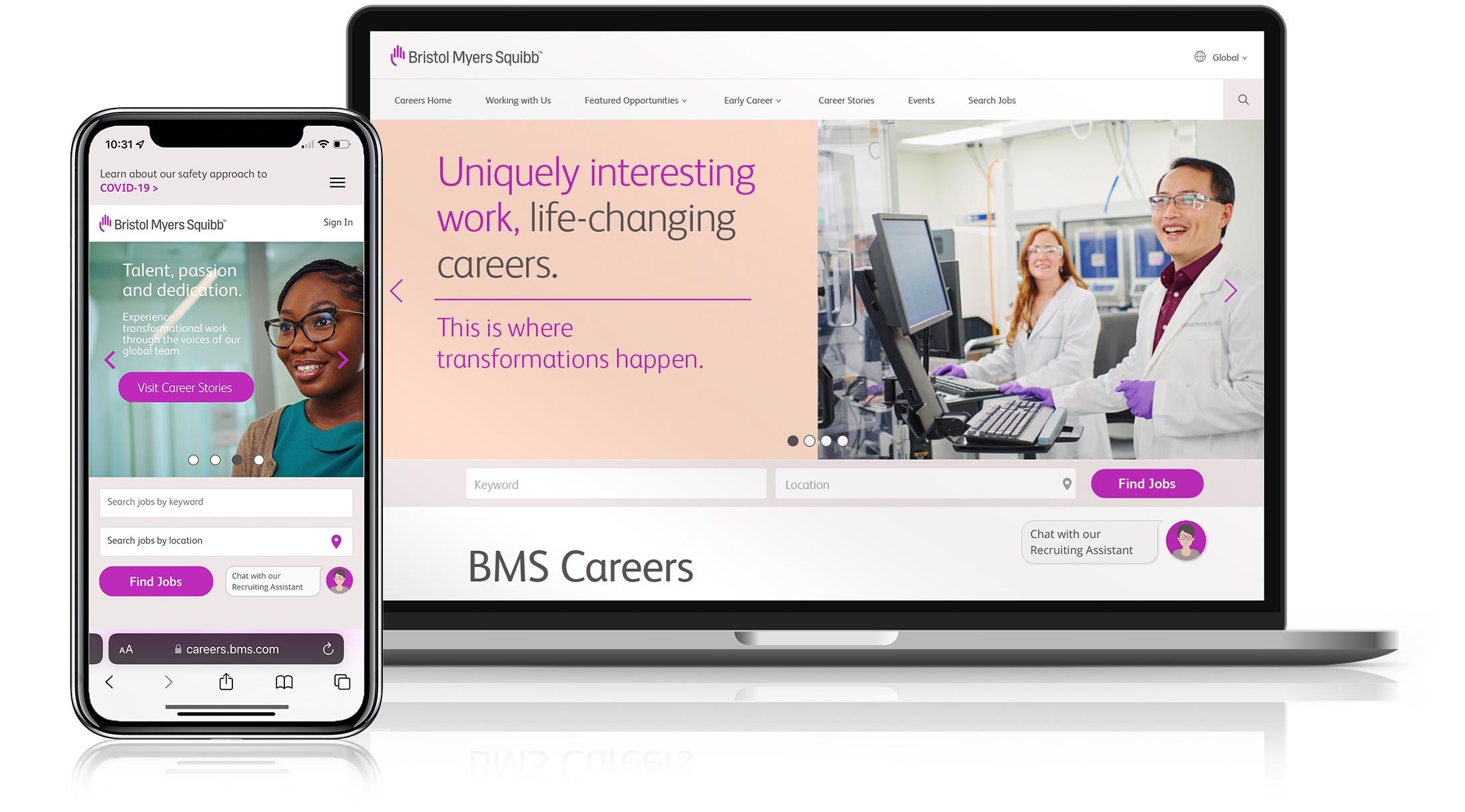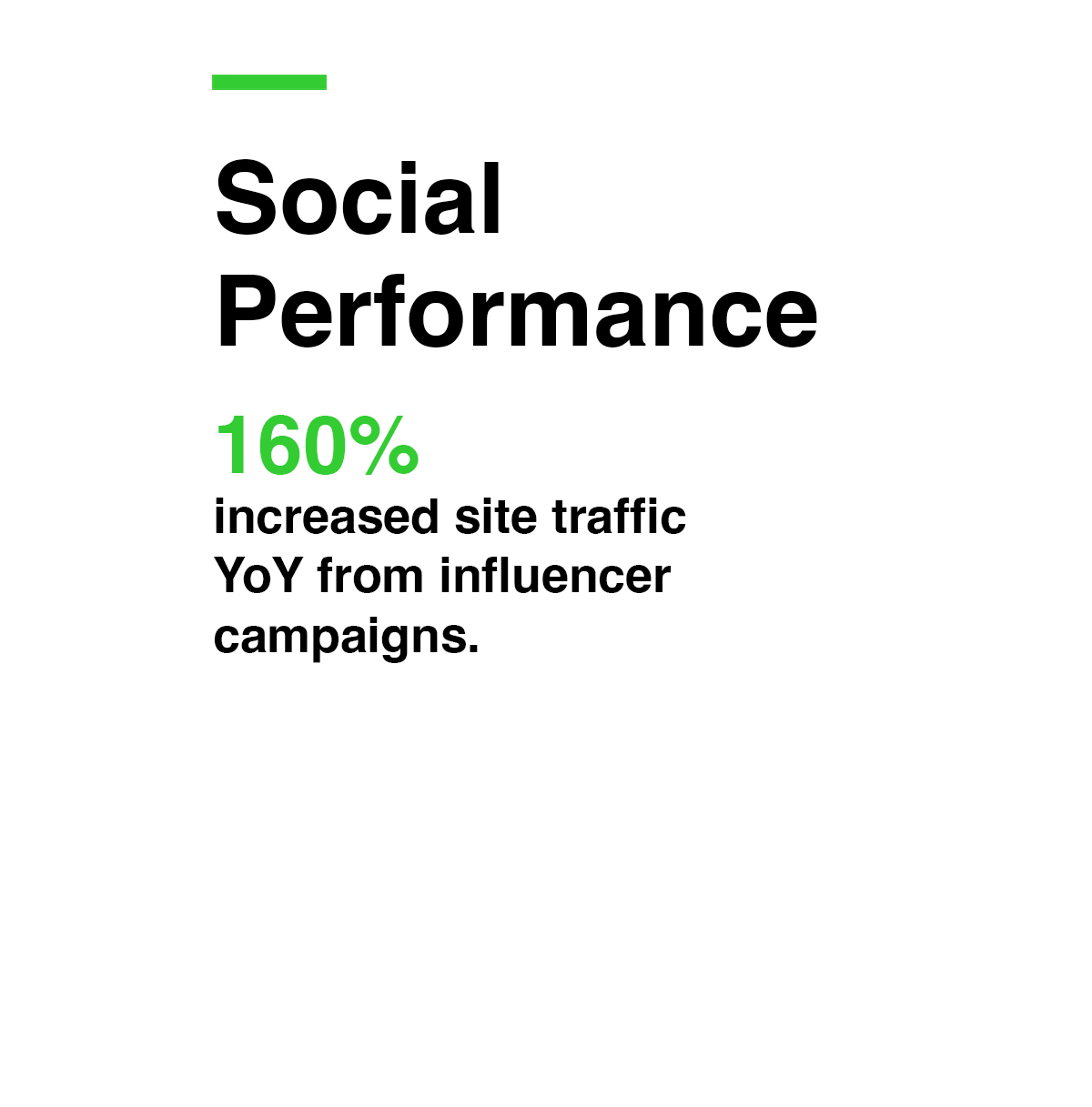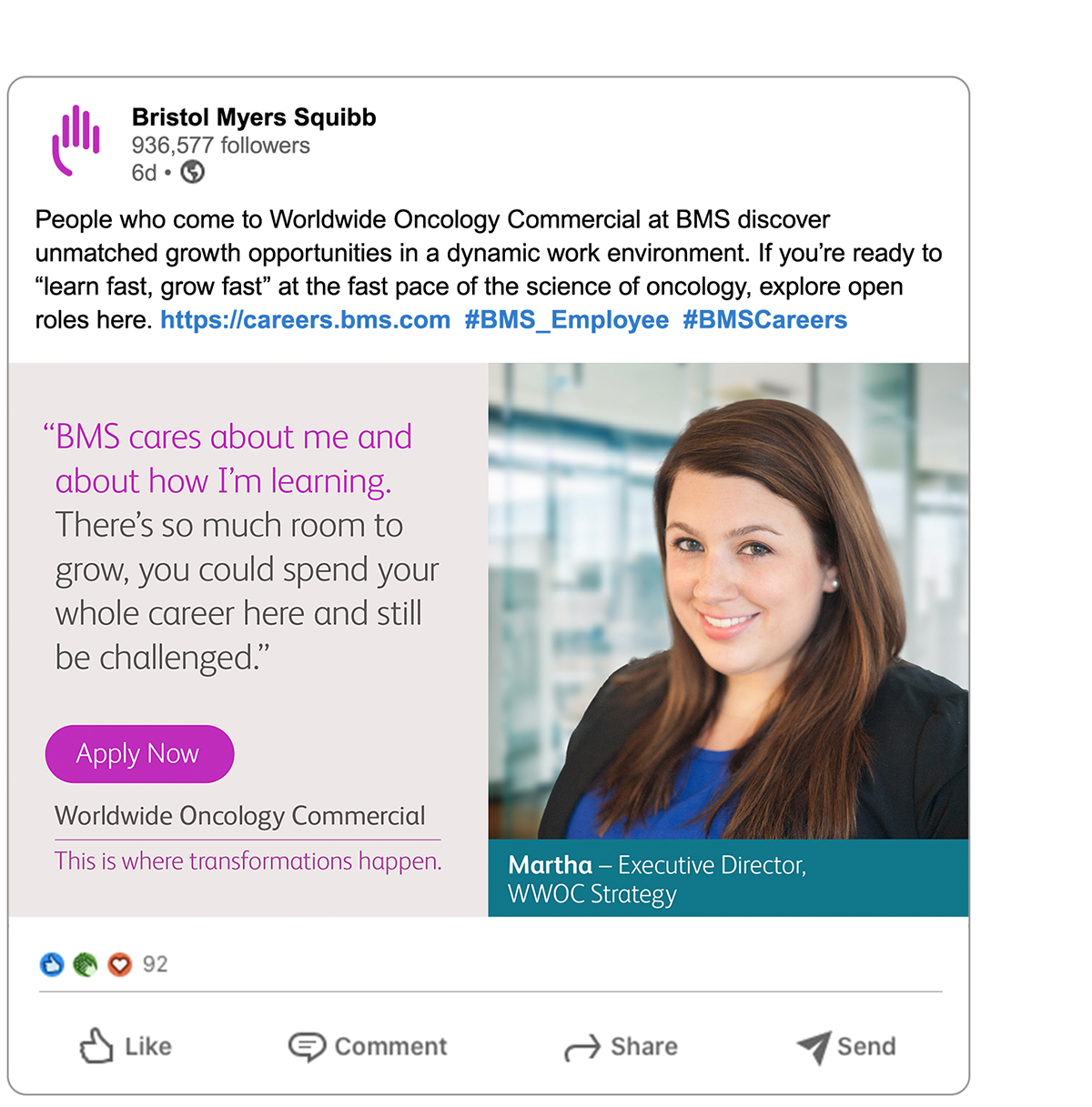 "With our agency partner BNO, we created a talent brand that will help evolve our organization for years to come."
RoseMary Costa-Lopes – Director, BMS Talent Acquisition Marketing Strategy and Delivery