Danaher
A global employer brand that ignites curiosity

Services:
When our work together began in 2020, Danaher was one of Fortune magazine's most admired companies, touting some impressive numbers: 67,000 employees across 27 companies, and over $21 billion in revenue. Our challenge: develop an employer brand bold enough to attract, engage, and retain top talent and do it in a way that would also increase corporate brand awareness.
BNO conducted a global research study with over 8,000 Danaher associates that included a multi-language survey, focus groups, in-depth interviews, and a comprehensive competitive analysis to develop a strategic employer brand position and an engaging employer brand campaign. A multi-channel activation plan with a robust library of creative assets—all focused on telling the Danaher story and empowering the recruitment team—completed the project. The brand, "Wonder What's Within," is designed to encourage curious problem solvers to explore Danaher's continuous improvement culture and to discover not only what's within Danaher but also within themselves. In addition, the brand intentionally leans into Danaher's key challenge of brand awareness.
Deliverables: brand architecture, identity, copywriting, social and paid media, web design, blog, talent community emails, employee video and photography, recruiter tool kit, and interactive brand activation guide.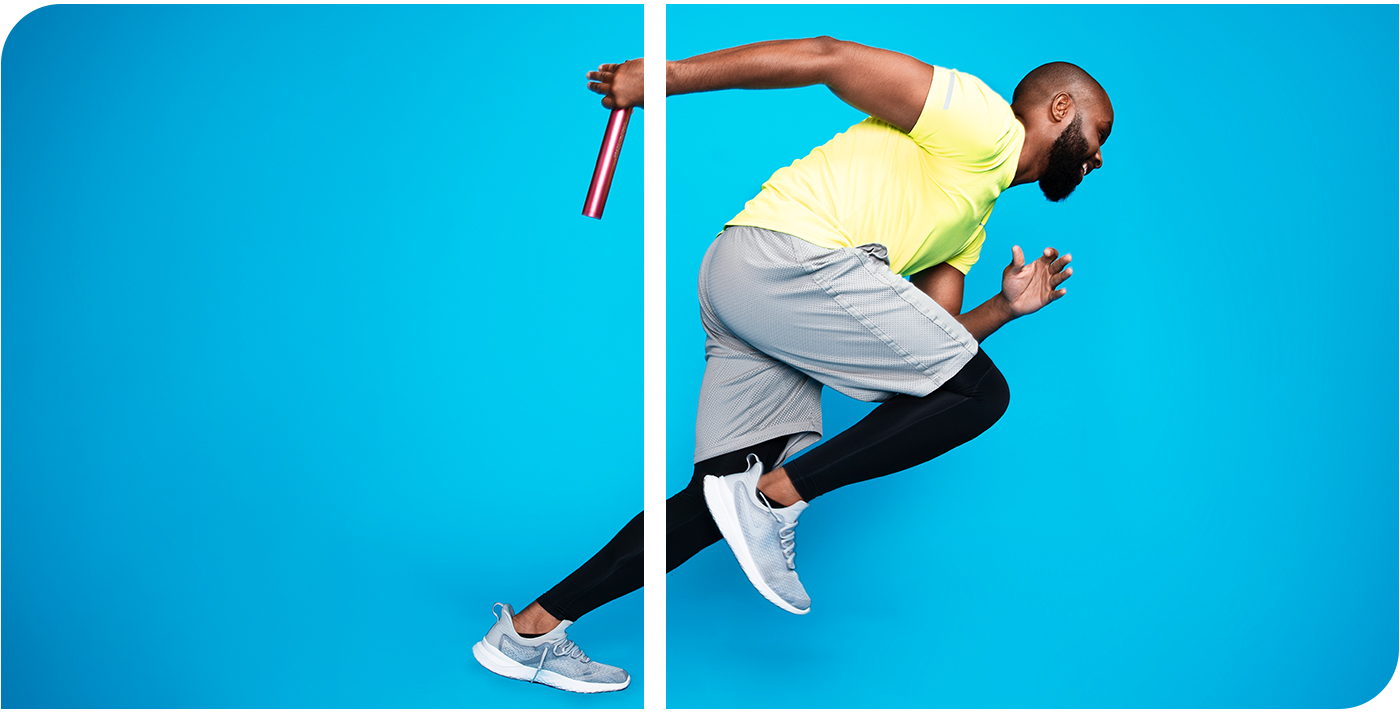 A clear framework that works across roles, functions, business units, and the WORLD.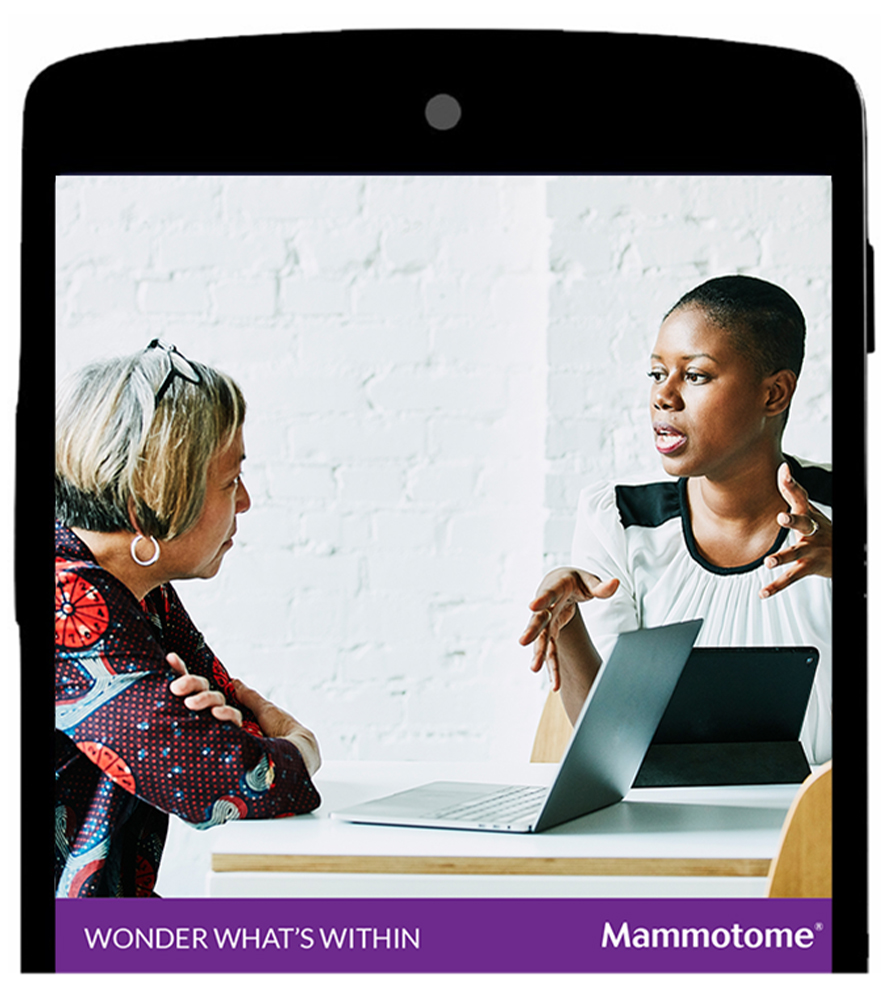 A clear value proposition for current Danaher associates and top candidates.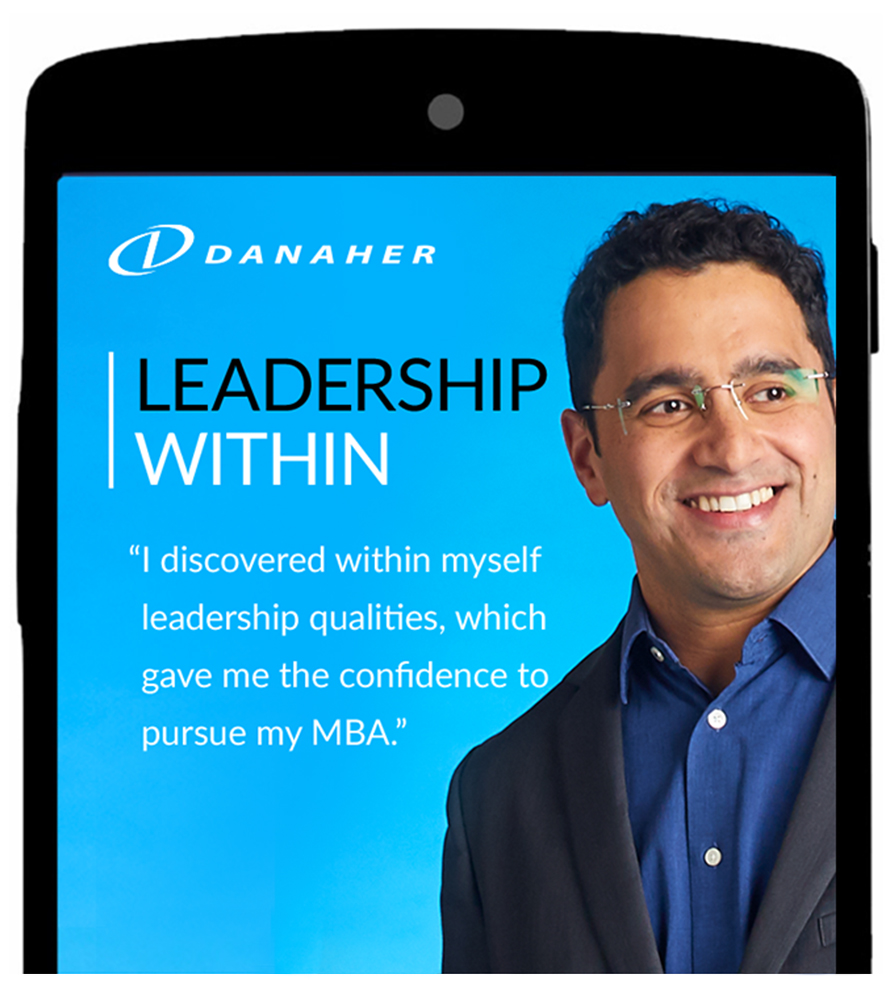 Custom and mobile-first careers website to attract top talent.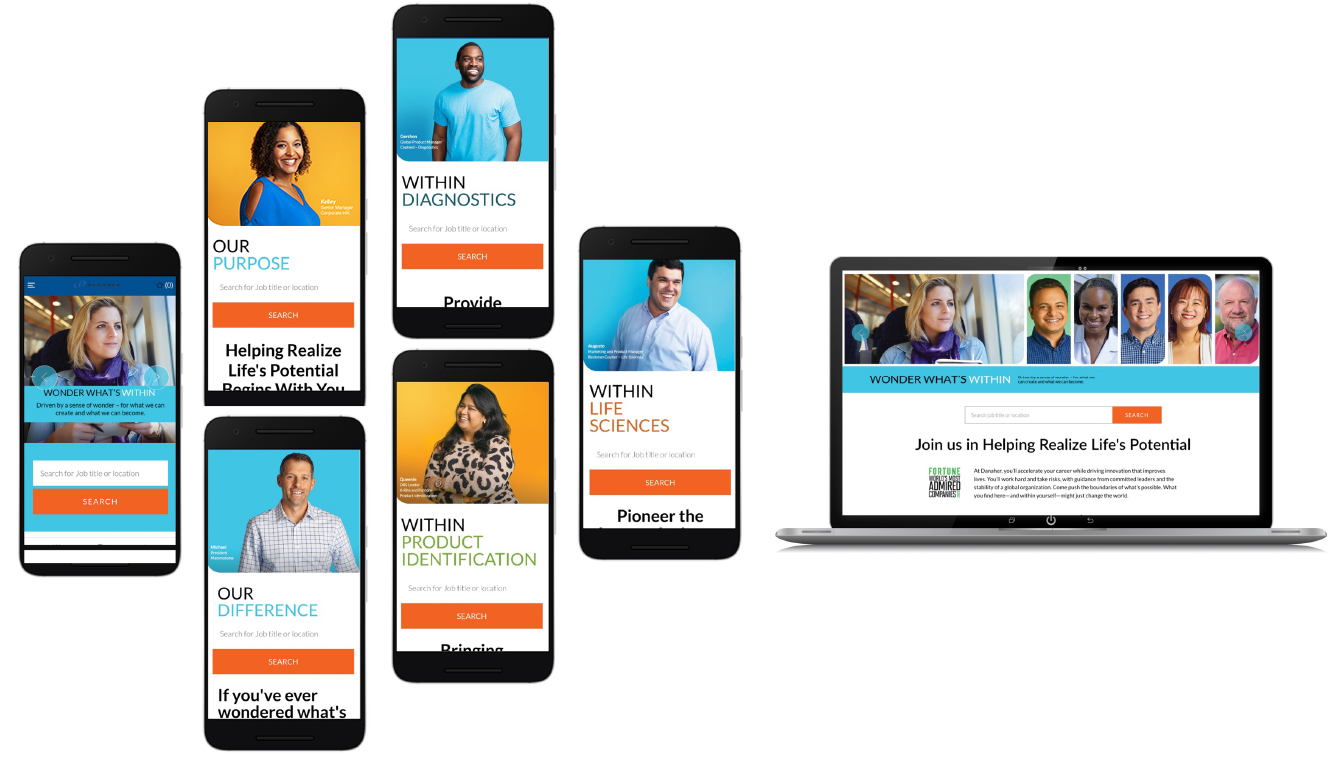 Detailed interactive brand book to support internal and external activation across 27 operating companies in 73 countries.