Discovery Education
Helping Discovery Education "ReDiscover" and "Go Beyond"

Services:
Drive more engagement by rethinking both a brand and web-experience.
Discovery Education, a leader in digital curriculum for K-12 classrooms worldwide, provides streaming multimedia content, award-winning digital textbooks, and the largest professional development community of its kind. However, over the past years, both the brand and website had gone out of date, no longer reflecting the core value of the brand or innovative new services like digital textbooks.
We created and ran two new creative themes, "Go Beyond" and "ReDiscover." Both describe how Discovery Education creates learning experiences that help students explore the real world beyond the classroom, and also helps educators take their own professional development to new heights. In the end, "Go Beyond" resonated more with educators and supervisors and was selected to go forward.
Building the "Go Beyond" theme, we architected DiscoveryEducation.com to showcase rich content beyond streaming. A new content hierarchy for page layouts, streamlined user flows, and redesigned product level pages supported a simpler, task-driven browsing experience. In addition, Discovery Education's thousands of streaming videos were completely reorganized, making them much easier to search and access, therefore more easily incorporated into daily lesson plans.
These changes resulted in a 36% increase in user sessions, 35% increase in higher engagement, and 60% increase in returning users.
The "ReDiscover" concept launched first.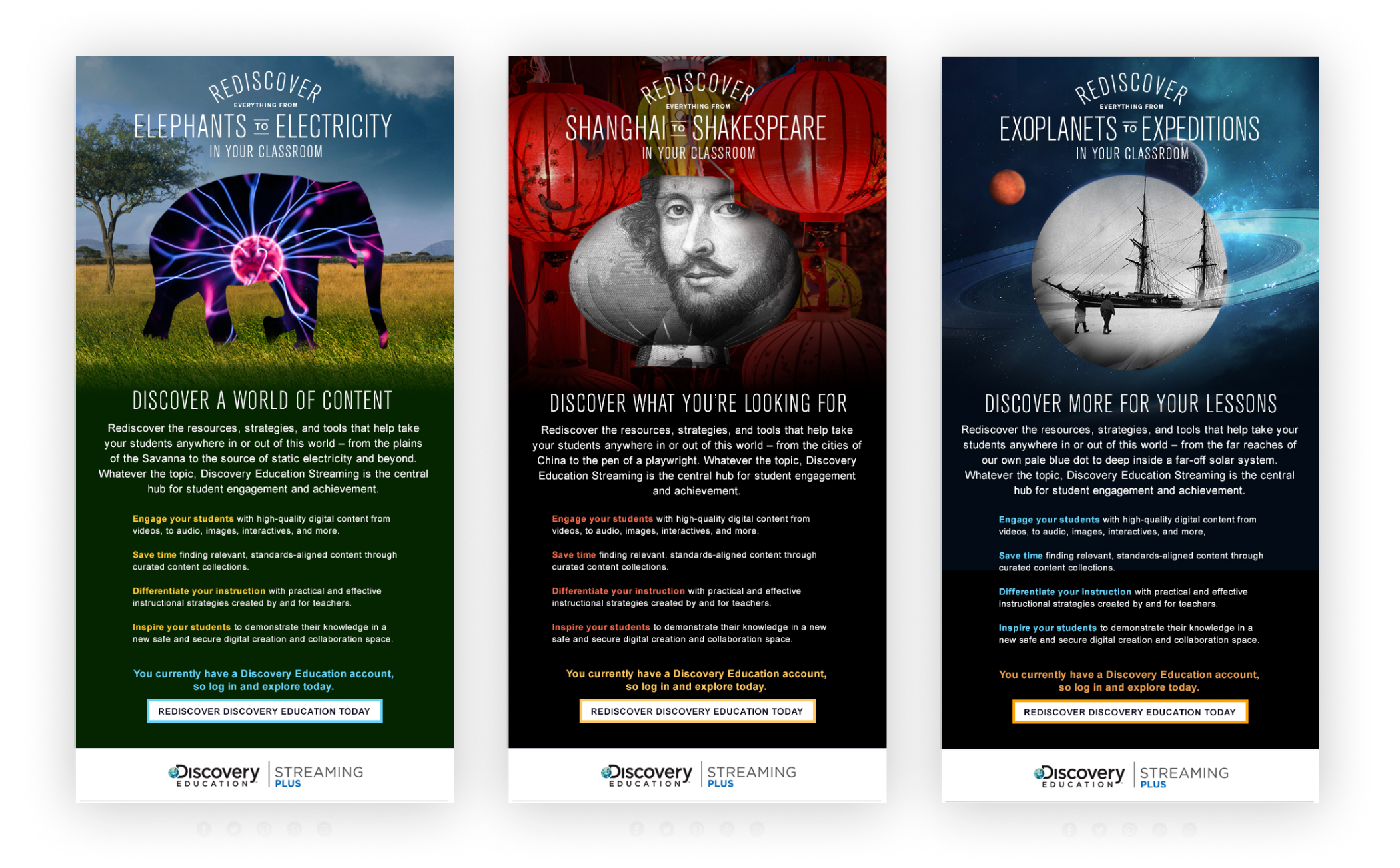 The inspirational "Go Beyond" campaign and website followed.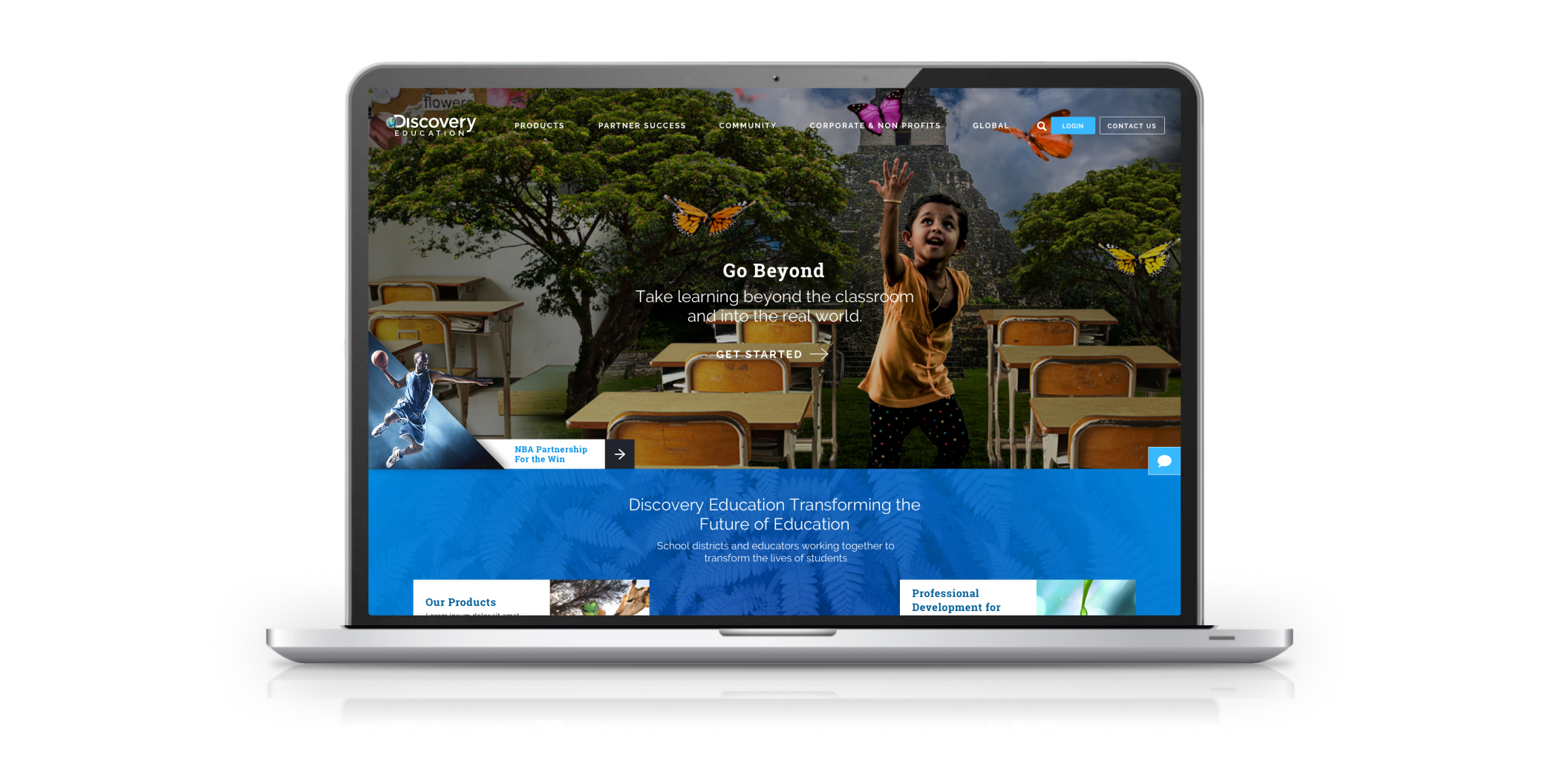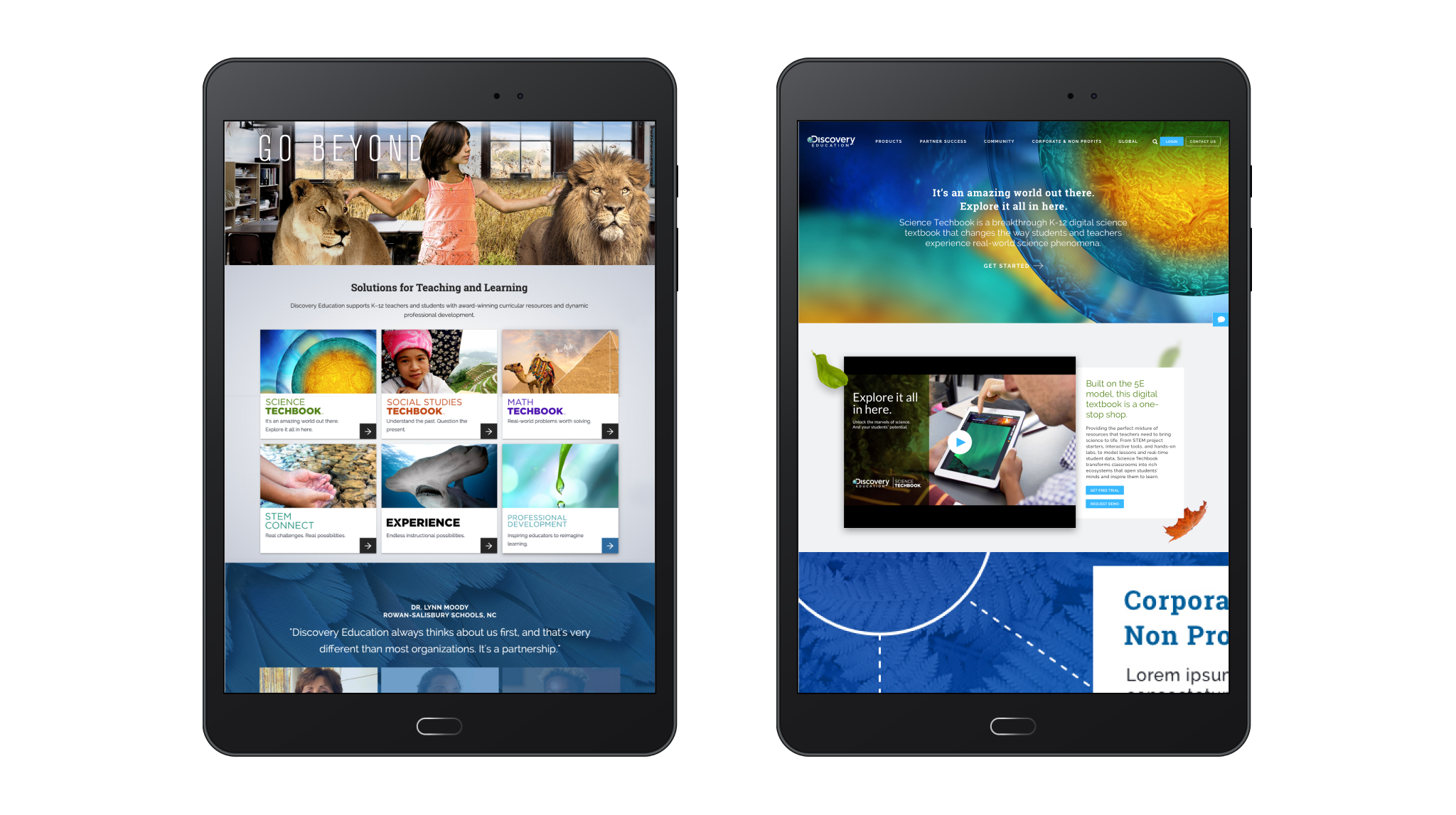 Both campaigns saw an increase of over 50% in engagement.