DSCVR by 1010data
Branding a groundbreaking analytics solution

Services:
A new brand that spoke directly to data analysts
When 1010data launched DSCVR, which connects the ease and familiarity of spreadsheets with the power of complex analytical systems, they looked to BNO.garfield. DSCVR needed to get the word out to a target audience that had never been tapped before — and to build a brand experience to match what the new audience wanted to see and hear.
Formulating the vision and the message through brand strategy, personal messaging and customer journeys, BNO.garfield brought to life a new logo, self-service website, brand videos, digital assets, brand templates and more. The entire brand experience allowed the target audience to immediately identify their pain points and see how the DSCVR platform provides a solution.
The result was a 30% increase in YOY page views and a 3,500% increase in visitor chat engagement.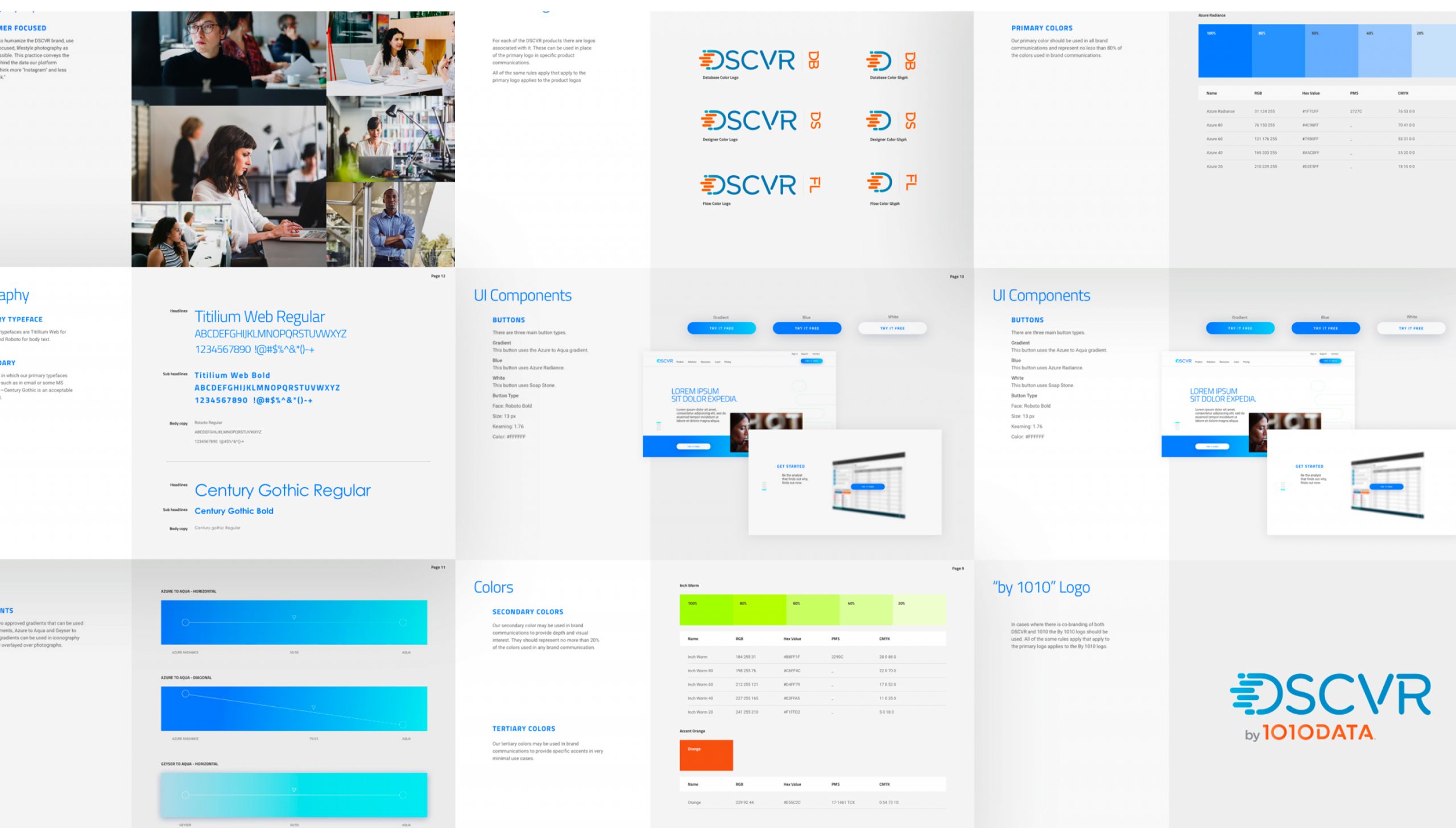 This new brand brought to life a new website, email, videos, and digital ads.