Duff & Phelps
Revitalizing a global financial powerhouse

Services:
A new brand embraced across a global footprint
As a leader in critical areas like valuation services, compliance, and regulatory consultation, Duff & Phelps was concerned that their brand was getting stale and was not distinguishable from other financial brands. They challenged us to create a more modern look and feel without losing the equity they established over their 85-year history.
Our new brand concept, "The Power of the Ampersand," illustrated the diversity of Duff & Phelps' services, expertise, and industries they serve. Utilizing the ampersand, we broke away from mundane "business" imagery and incorporated a bolder, more modern, global design that could extend across print, web, social, and data visualization.
The brand relaunch has been embraced around the globe by Duff & Phelps' employees, clients and followers. As a bonus, our relationship with Duff & Phelps earned us recognition by the Gramercy Institute as one of the "20 Most Valuable Partners in Financial Services."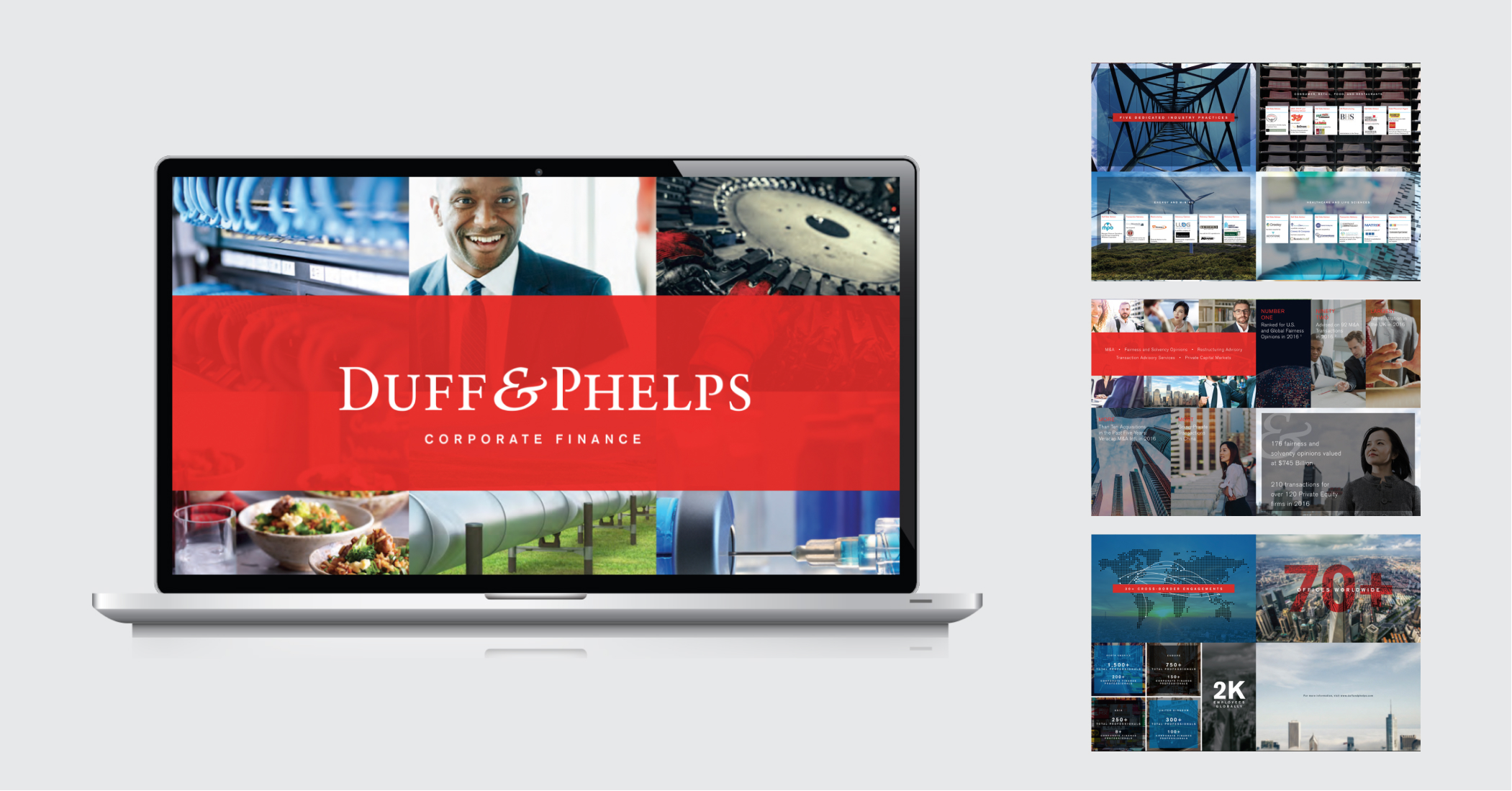 Our work with Duff & Phelps earned us a Gramercy Institute Award.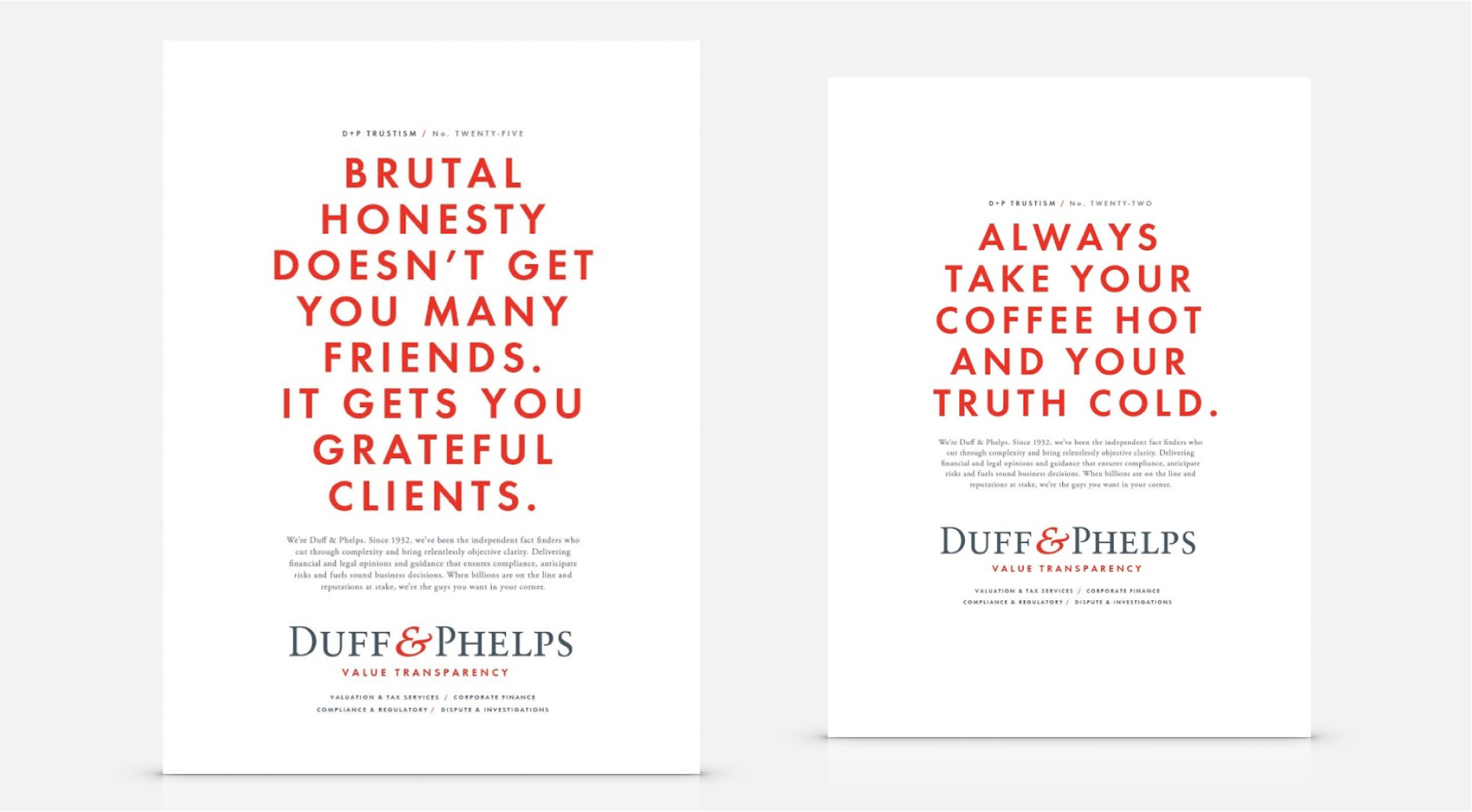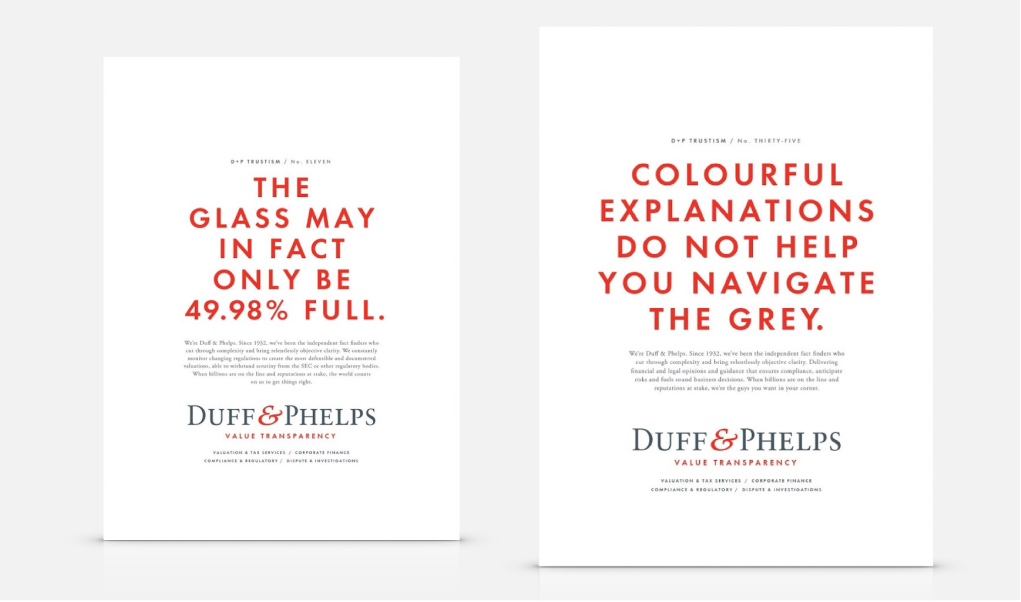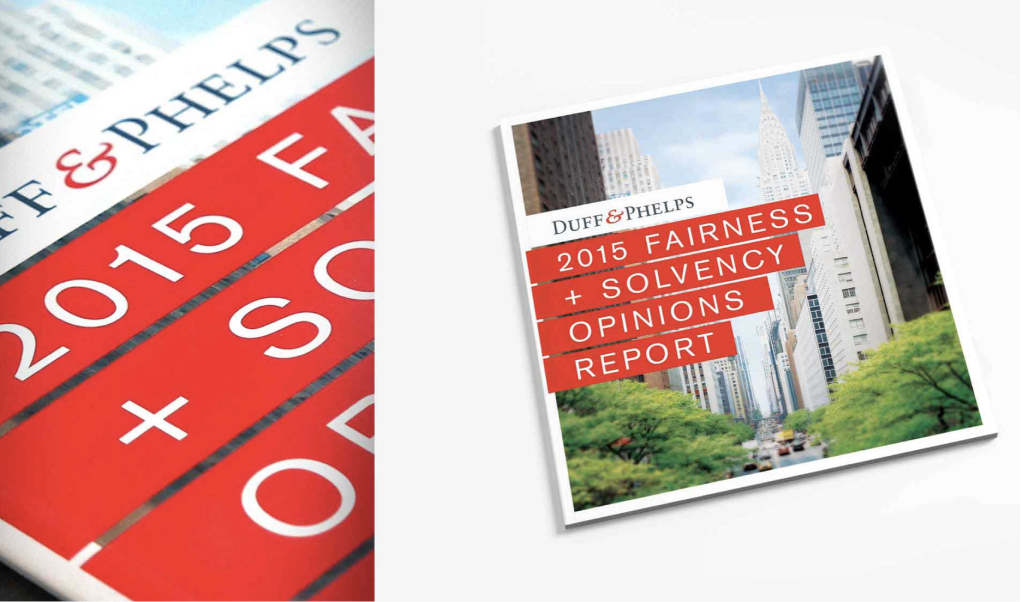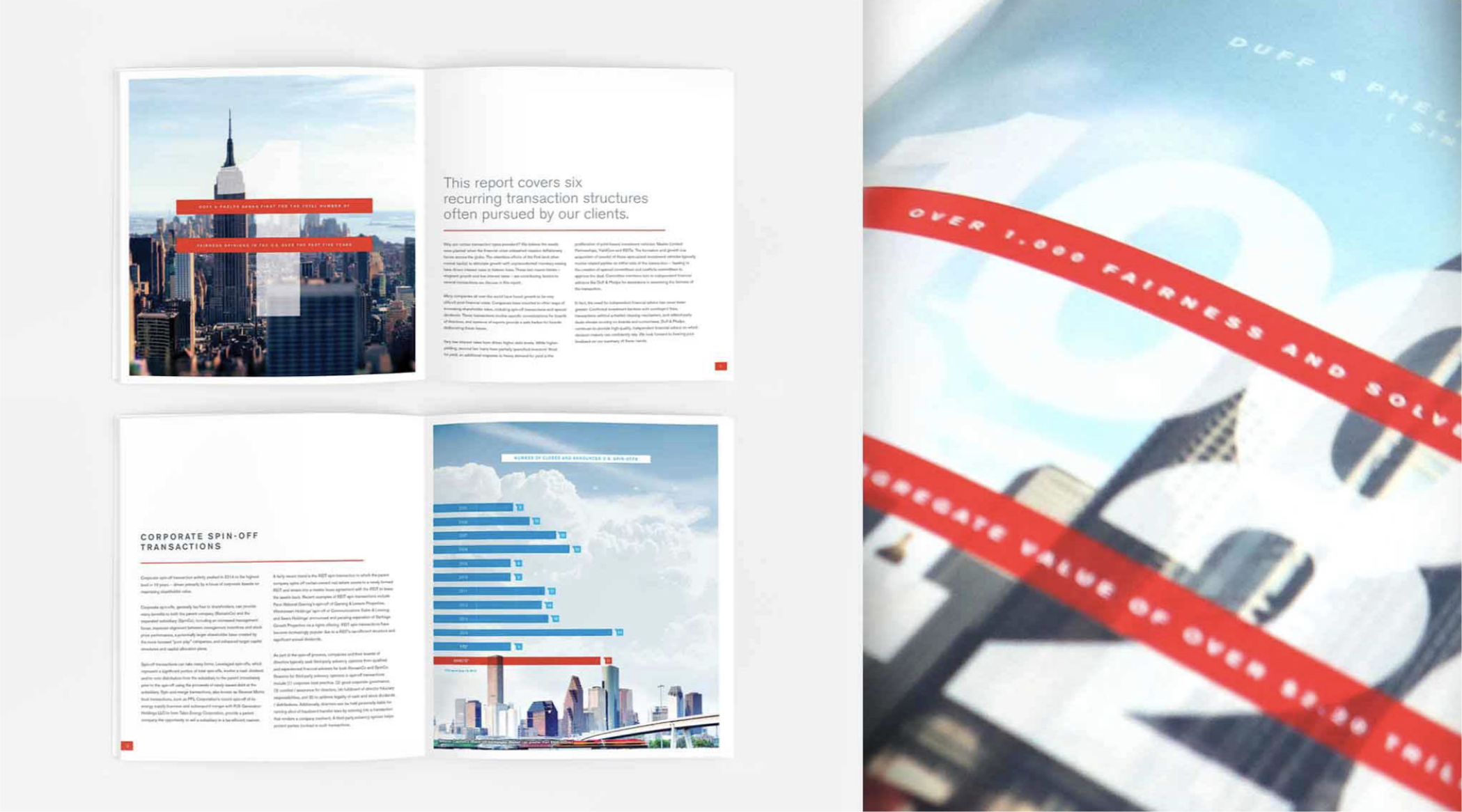 "The team at BNO.garfield has been a trusted partner to Duff & Phelps. I am very excited to work with them more in the future."
Marty Dauer - CMO, Duff & Phelps