Kinetiq
Creating a distinctive media brand

Services:
Pushing the boundaries of TV intelligence
Kinetiq leverages the world's largest unified intelligence network to maximize the impact of brands' media investments. They needed a new brand strategy and brand story to be brought to life via web presence and PR.
BNO.garfield dove deep into Kinetiq's comprehensive solutions and industry landscape, interviewing key stakeholders, defining audience personas, mapping customer journeys. These strategies helped shape Kinetiq's core value proposition: pushing the boundaries of TV intelligence.
BNO.garfield accentuated that essence with a graceful, geometric, and progressive brand identity and messaging that was brought to life in Kinetiq's marketing efforts and website, kinetiq.tv, showcasing Kinetiq's unique capabilities and served to drive increased B2B leads.
In the heart of the 2020 presidential primary race, the PR team recognized an opportunity to leverage Kinetiq's offerings and capitalize on the news cycle to earn media attention. The team moved quickly to draft and send a media pitch to a targeted list of top-tier political reporters and editors. They secured media coverage on two major news outlets. Vox Media and Deadline published articles referencing Kinetiq's TV intelligence platform — reaching a combined audience of nearly 10,000,000 — driving substantial web traffic just as the new brand and website launched.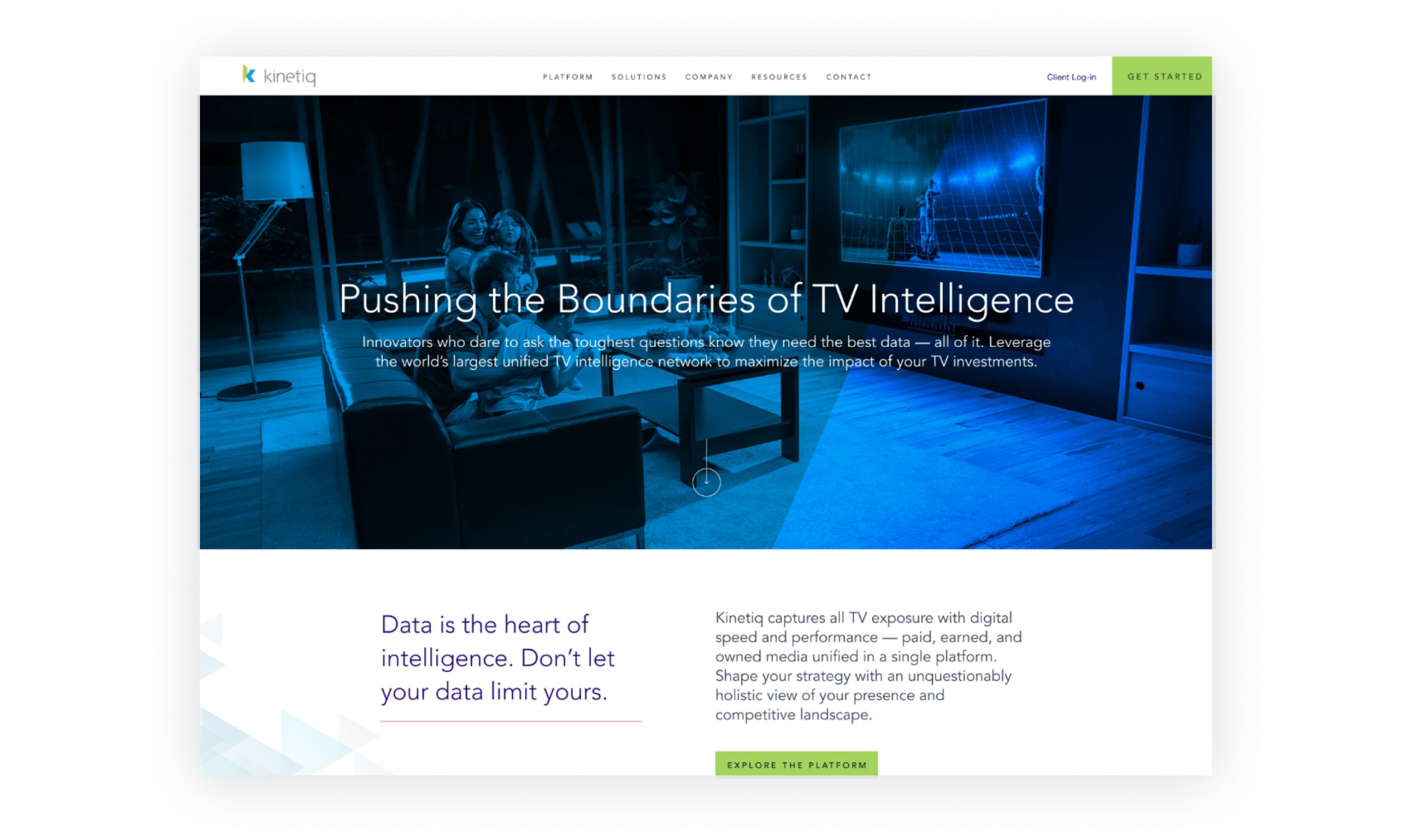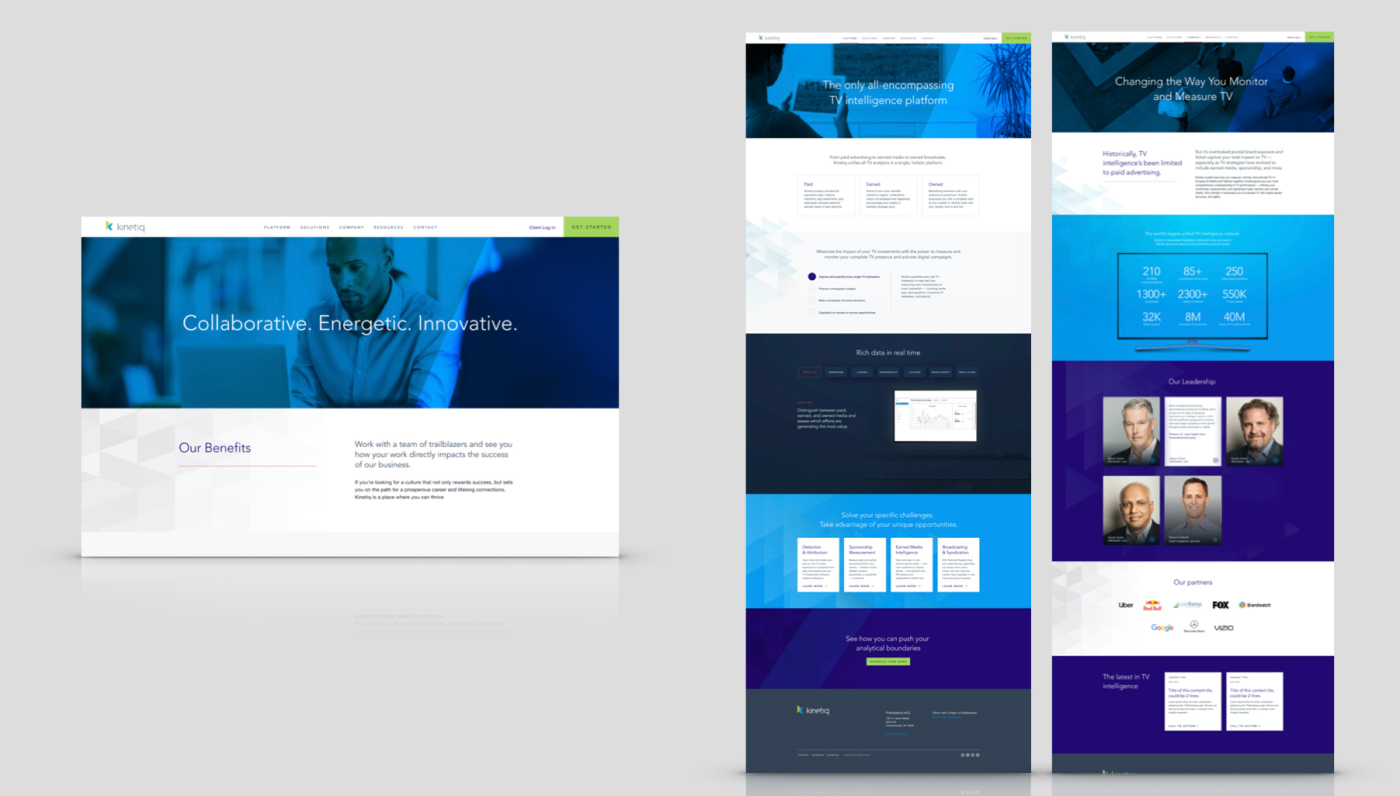 A new look for the new brand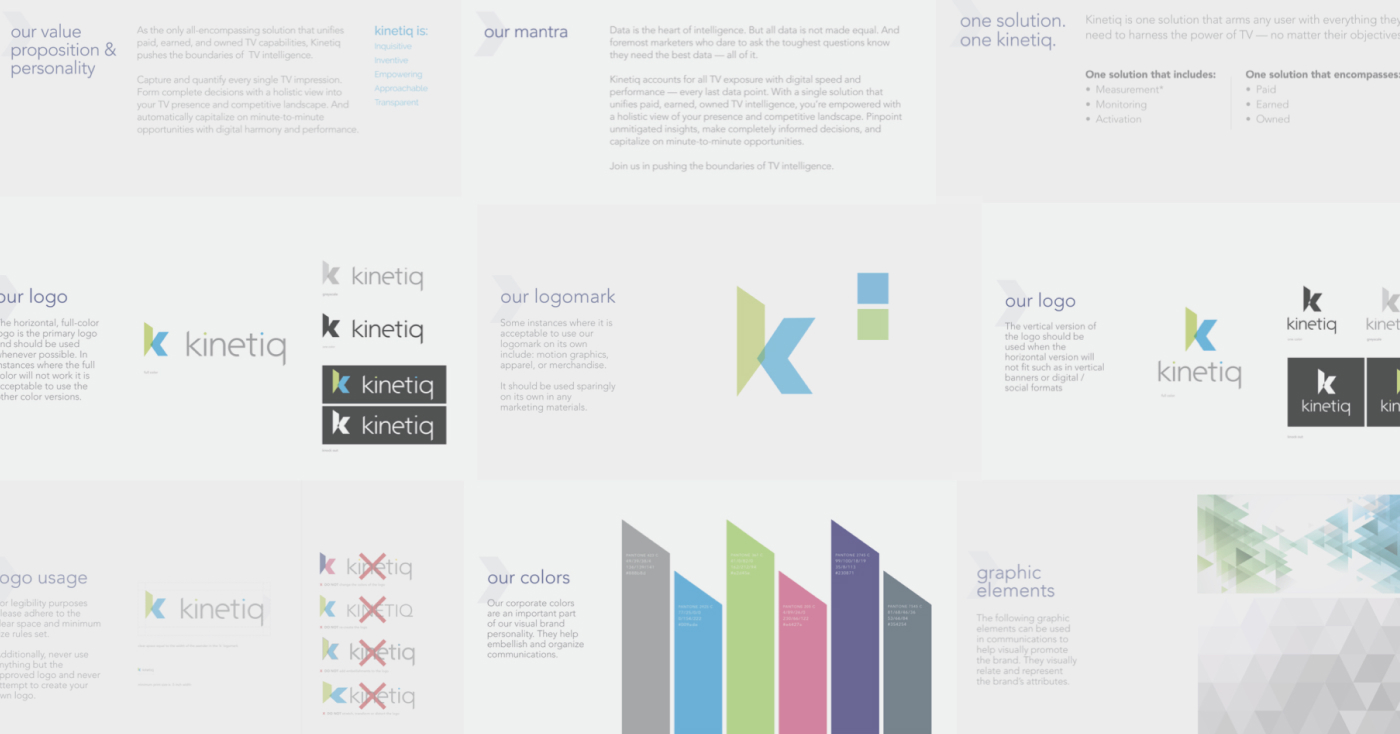 PR results - a combined audience of nearly 10 million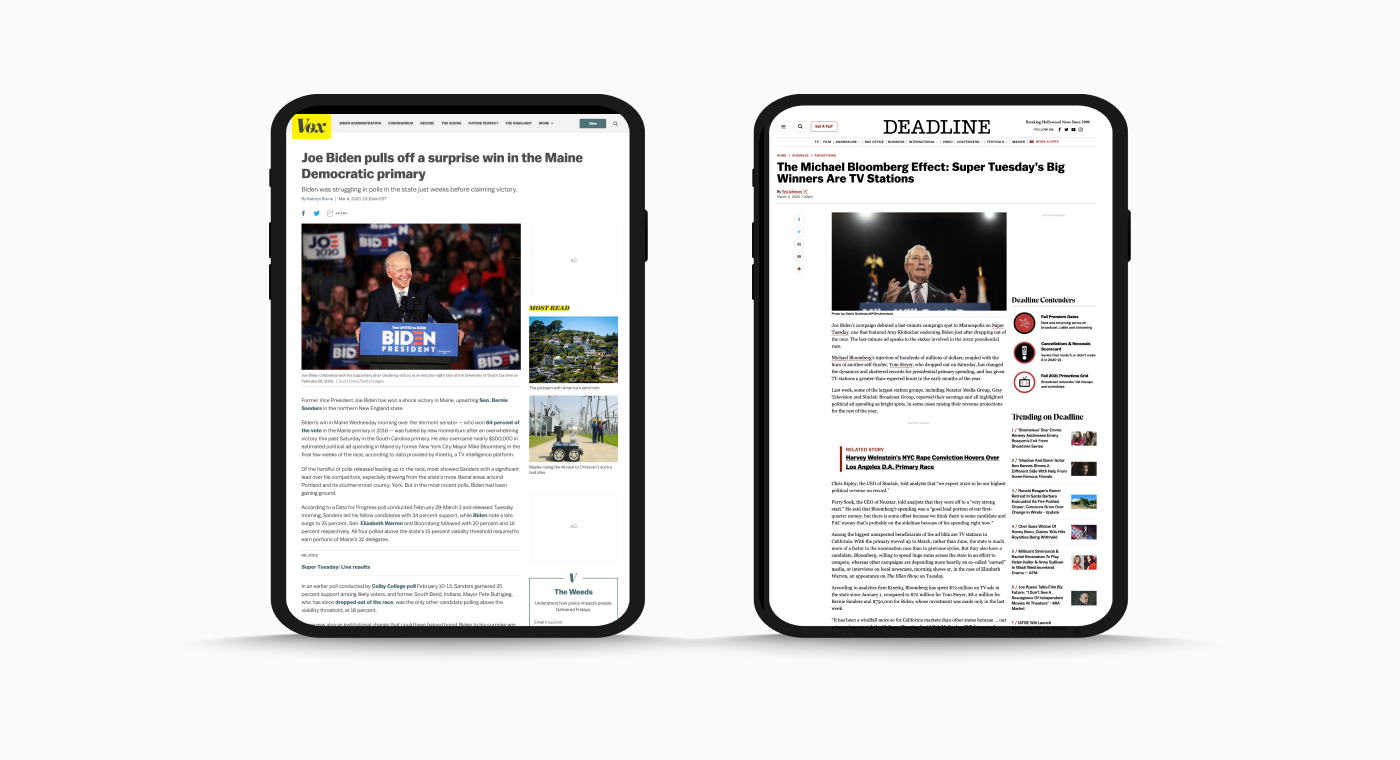 "Working with teams across BNO.garfield, Kinetiq delivered a seamless brand story that took members of our audience from casual observers to engaged stakeholders."
Kevin Kohn - CEO, Kinetiq