Thorn
Our cause is our code

Services:
Recruiting the internet's greatest defense team
In 2012, Thorn was founded in an attempt to reduce the amount of child sex abuse material, or CSAM, that was available on the internet. This philanthropic effort has pulled together some of the sharpest tech minds in order to defend children from online harm. Those who work at Thorn are incredibly passionate about what they do, and that sense of purpose is infused into every area of employees' lives.
When Thorn reached out to BNO to create an employer brand, we initiated a multistage research and identity development program.
First, we took a deep dive using focus groups, in-depth interviews (IDIs), secondary industry research, key competitor analyses, and employee surveys, revealing insights into Thorn's mission, values, culture, and personality through the eyes of its employees. In this way, BNO really got to know Thorn's employees and their perspectives.
Leveraging insights gained through research, we amplified Thorn's unique voice
With the help of Thorn CEO Julie Cordua and the People & Culture team, we created the positioning statement that defines what Thorn is, what they offer, and whom they seek to attract. Through a combination of BNO and Thorn's strategic leadership, we defined the core attributes that differentiate Thorn and inform the employee value proposition (EVP) pillars.
Using the word "code" to represent both the technology and the mission, we connected the two most important attributes identified in our research. It recognized the passion and commitment of Thorn employees as a differentiator from big tech companies. By reflecting a rainbow on both faces in the campaign visuals, we illustrated the direct impact employees and prospective candidates can have on the children they protect. Depicting the employee as protector illustrates the career opportunity to work on the cutting edge of technology with purpose.
By the end of our brand development, BNO had created for Thorn a new recruitment video, careers site, social posts, blog strategy and stories, and enhanced job descriptions. Our client team's emotional response to their new employer brand was a testament to their passion for what they do, and one of the greatest compliments we could wish to receive.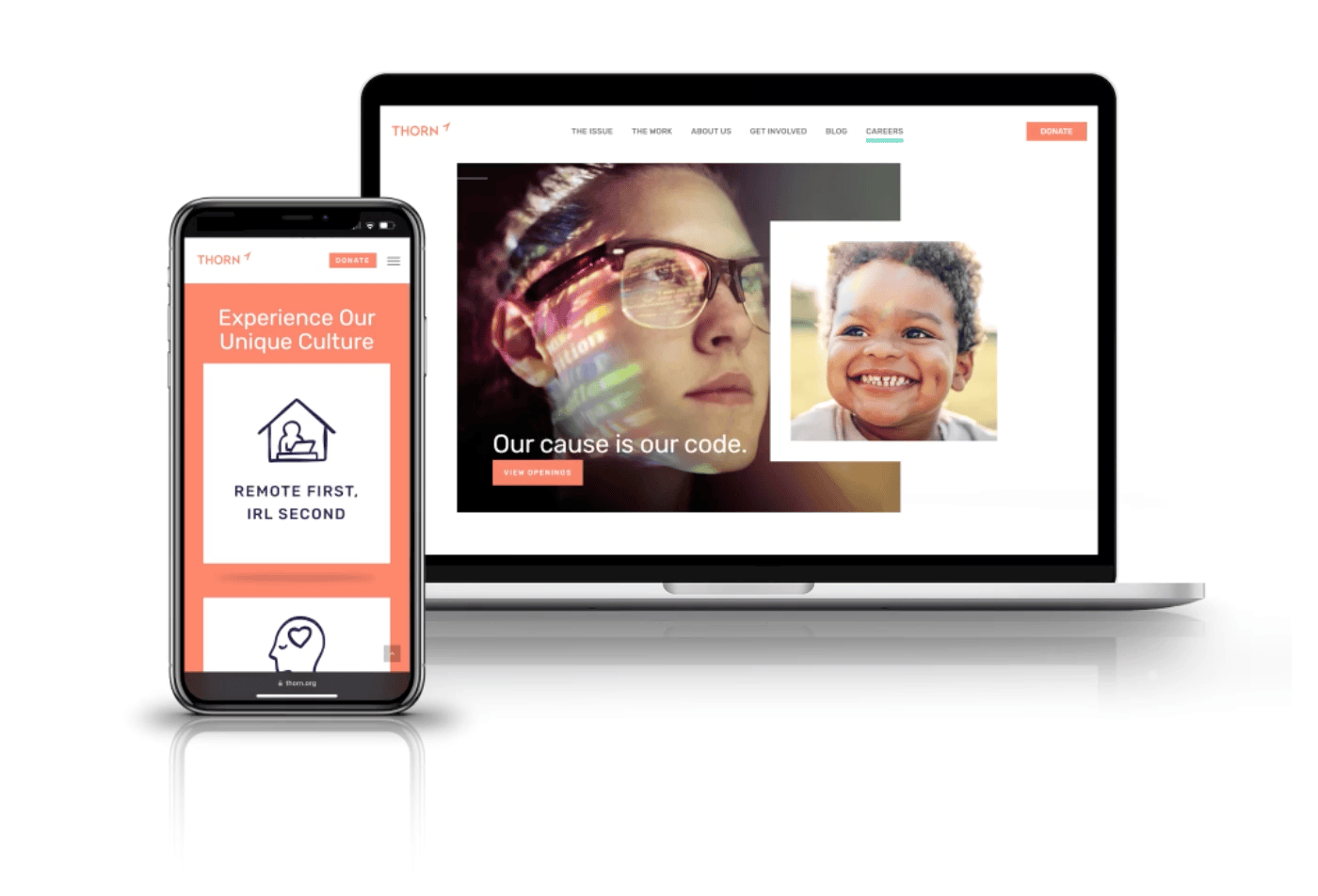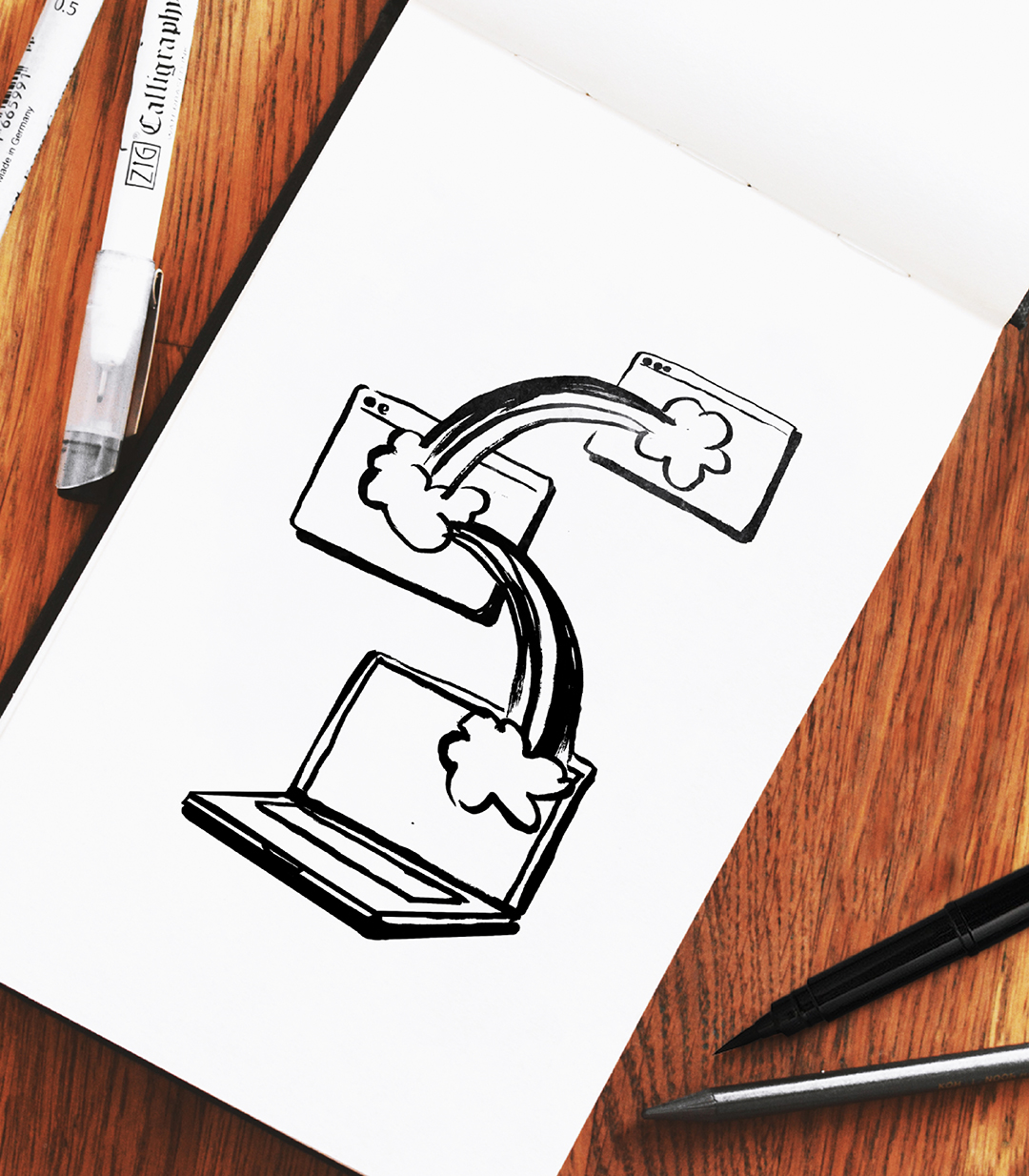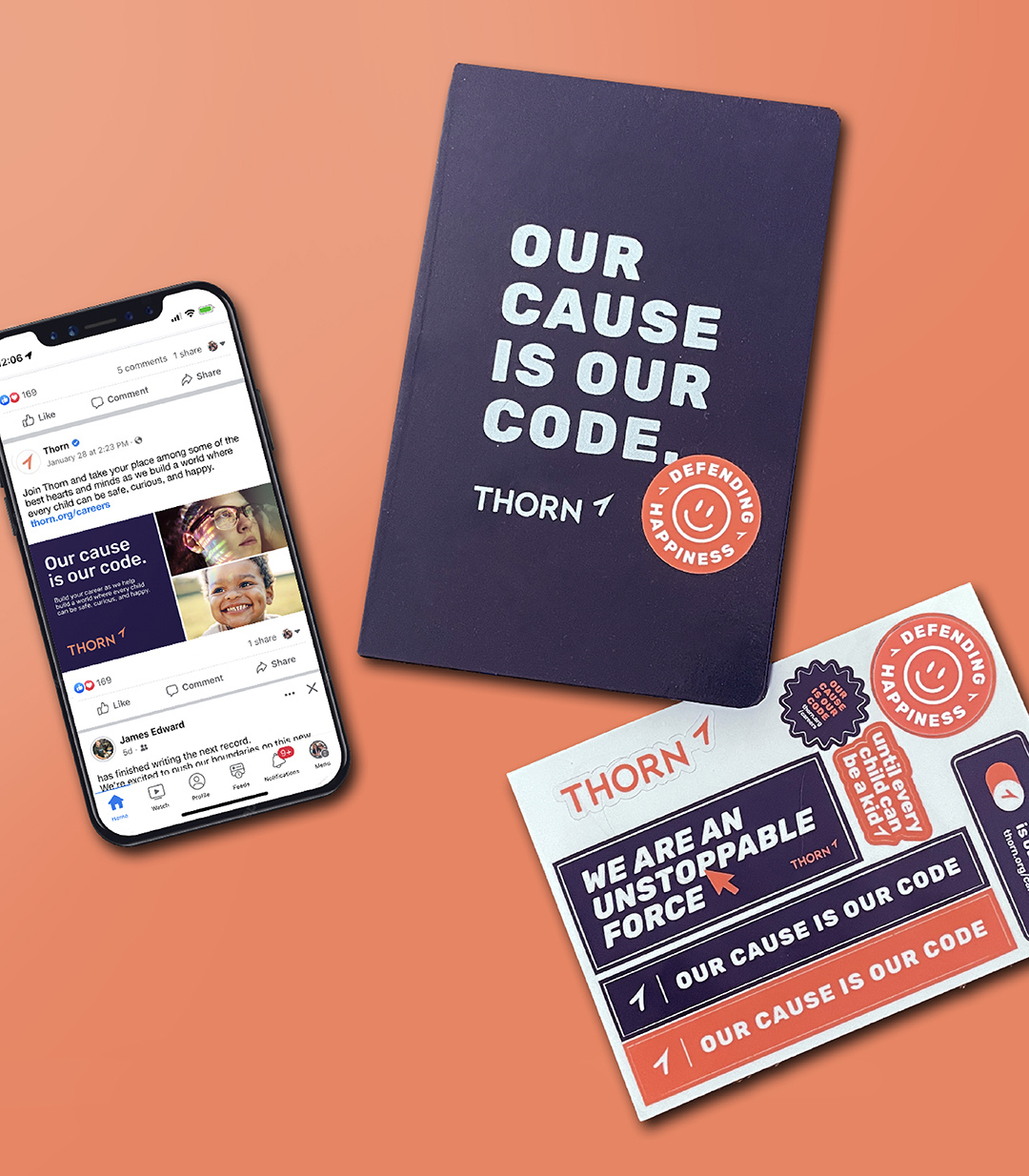 "BNO understood our cause and helped translate what drives us into heartfelt reasons that speak to our prospective candidates."
Nora Abdoun, PhD – VP, People & Culture, Thorn