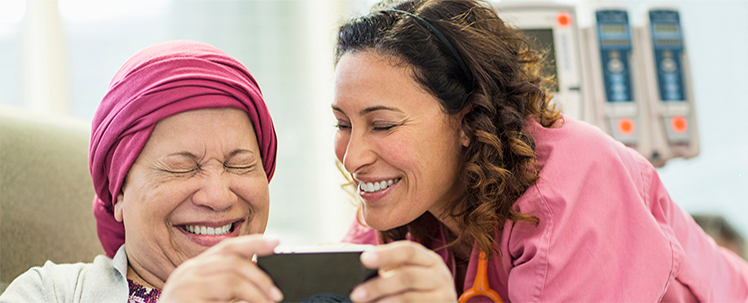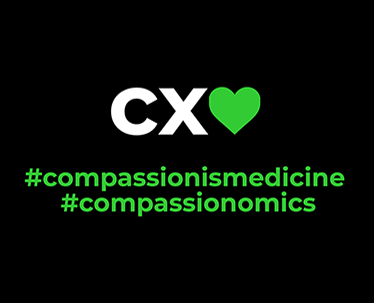 As champions of innovation that delivers better patient care, we thought it important to cover PanAgora's 2022 Pharma CX Tech Summit, which focused on healthcare technology.
Below is part 1 of our 3-part series.
---
When attending a CX tech summit in late 2022, you assume a full day of presentations and panels about software platforms and tools that facilitate things like PSR (Proactive Service Recovery). So we weren't surprised to see sponsors like the enterprise experience platform Medallia, especially since they've acquired Mindful, a contact center callback technology.
And you look forward to meeting like-minded people wanting to move beyond today's planned orchestration and automation in order to deliver on tomorrow's promise of accurate predictions and mass personalization. And yet with all the bits and bytes surrounding binary-based topics like AI-powered chatbots, we were surprised and delighted to find this red thread:
—
Technology should never come ahead of the person you're serving.

So, in hindsight, it made perfect sense that:
The keynote by Pfizer's Cal Austin was about Design Thinking, a 5-step, user-centric innovation methodology that begins with understanding and empathy
Karen Root of Boehringer Ingelheim talked about how the Metaverse transcends all other digital channels in its ability to educate and emotionally connect with patients
And Medallia's Richard Schwartz made a passionate plea for practicing compassion in his presentation entitled "Do Digital Customers Dream of Electric Sheep?"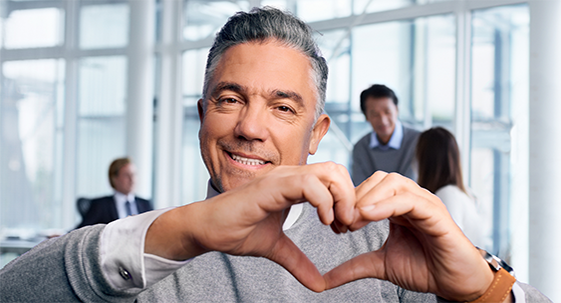 —
It's not about 00010001s, it's about X0X0X0s.
Empathy & compassion are the most essential tools in any CX stack.
We're not sure how familiar the audience was with Philip K. Dick's dystopian novel "Do Androids Dream of Electric Sheep?" in which humans become less humane because of their lack of empathy, although most have likely seen the movie "Blade Runner" based on the book.
Richard Schwartz's message, to those venturing into unchartered waters and having to navigate a sea of emerging technologies, is that empathy and compassion — which gain trust — are far more powerful than any tech tool or SaaS platform you can put in place.
We couldn't agree more. We asked Schwartz for a summary of his key takeaway so we could spread this important message. See his summary in the video below.

Empathy involves being able to understand and share the feelings of another person.
VS
Compassion involves not only understanding another person's feelings, but also taking action to relieve the physical, mental, or emotional pains of others.
Richard Schwartz
Life Sciences Practice Lead
Medallia
The opinions expressed by the speakers are their own and do not represent the views of their employers.
As design thinkers who are seasoned in building H2H brand experiences, we've seen firsthand how "more human" CX produces all kinds of positive results — from customer engagement to increased revenue.
If this is a subject you'd like to learn more about, allow us to point you to the emerging field of Compassion Science, this TedTalk, and the book "Compassionomics" – all of which present evidence that compassion, as a single tool, can have a significant impact on patient outcomes, the financial stability of healthcare organizations, and the well-being of healthcare providers.

Compassionomics is the scientific study of the positive effects that compassionate care has on health, healthcare, and healthcare providers.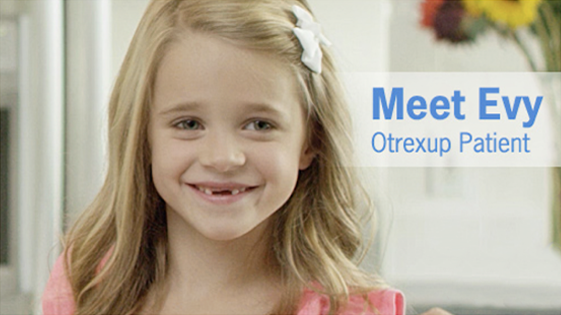 For a real-life example of applying compassion to patients, which in turn produced tremendous economic value to the business, read our Otrexup case study. You'll discover how we connected with patients on an emotional level and helped our client increase brand revenue by 18% as well as secure a promising co-development deal with a market leader.
Contact Kevin Harding, VP, Customer Experience, kharding@bnoinc.com, for our Pharma CX capabilities presentation and case studies.