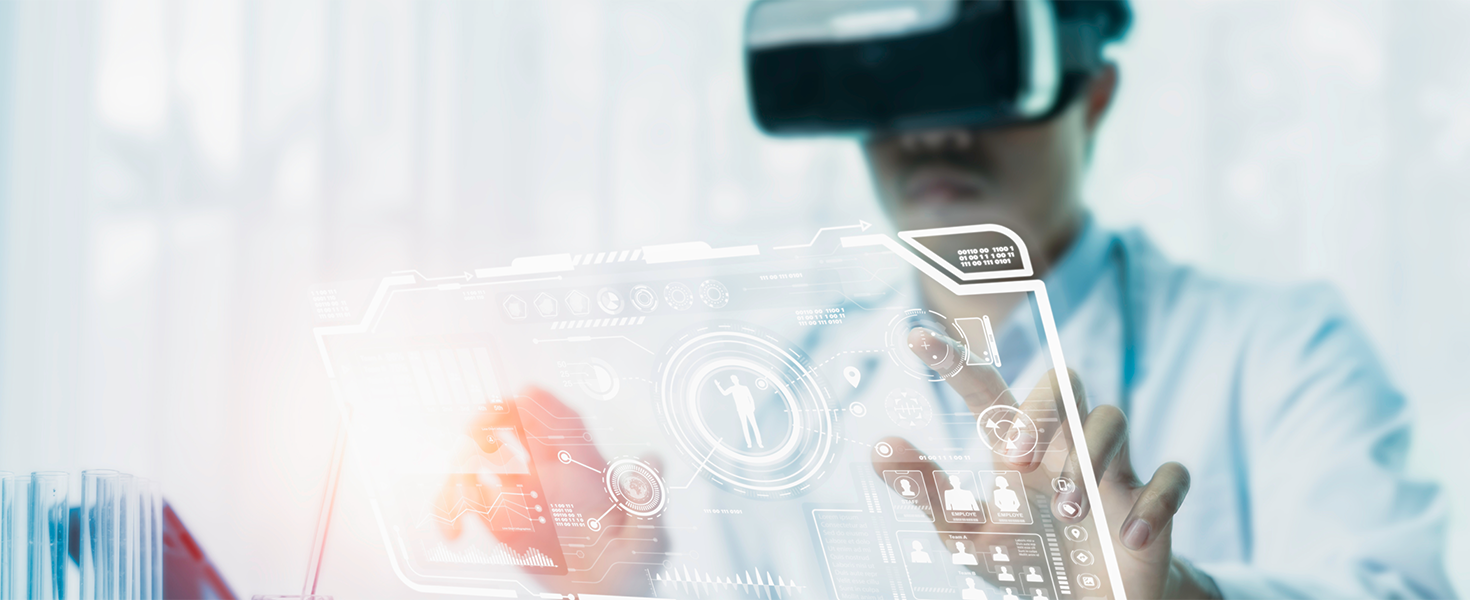 As champions of innovation that delivers better patient care, we thought it important to cover PanAgora's 2022 Pharma CX Tech Summit, which focused on healthcare technology.
Below is part 3 of our 3-part series.

---
Ask anyone who's been there what it's like operating on the cusp of a new technological frontier, and they'll tell you it's both exciting and a bit unnerving. Many of our colleagues remember shaping the early web—launching first-generation websites and digital campaigns. Days were filled with a million questions, and answers didn't come easily from a search engine or ChatGPT. The only thing we knew for sure? Either charge forward into the vast unknown or be left behind. Today, there's a new game changer, and we need to start preparing for a paradigm shift once again.
—
"The metaverse will change everything. It will impact every industry, every business, every human being, and every corner of the globe."

— Deloitte, "The Metaverse: What It Is, Why It Matters, and How to Prepare for It" (2021)


Our client Karen Root of Boehringer Ingelheim chose this new tech-driven frontier as the subject of her presentation at PanAgora's Pharma CX Tech Summit—not at all surprising since we've always known her to be on the bleeding edge of innovation.
Her talk began with some eye-opening forecasts by McKinsey that undoubtedly caught the attention of any naysayers. According to one of McKinsey's white papers, the firm projects that the metaverse will have a value of $5 trillion and attract 5 billion users by 2030—more than half the world's expected population by then. They also report that "95% of business leaders say it will positively impact their industry." So why is the metaverse moving from gamers' bedrooms to corporate conference rooms now, given components of it have been around for decades? Here are some of the current dynamics that are helping the metaverse to go mainstream:
Significant improvements in network infrastructure, computing power, and graphics processing
Proliferation of mobile devices and social communities, plus more affordable virtual reality (VR) gear
Tens of millions of users across immersive applications spanning fitness, commerce, virtual learning, entertainment, and gaming
Cultural shifts brought on by the COVID-19 pandemic that accelerated remote work, online collaboration, and telehealth adoption
Trillions of dollars of investment into metaverse-related technologies and companies that continue to fund rapid innovation
A focus on the interoperability needed to seamlessly traverse from one virtual environment to another
The dots are connecting like never before, and it's time to start venturing into these uncharted waters while the current is still low and quite slow, and before it feels as if you're fighting to survive a tsunami. As Root emphasized in her talk, the metaverse is not just another digital channel, and marketers can't simply adapt what they're currently doing to a 3D environment. For a one-minute summary of Root's key messages to pharma CX professionals, watch our video interview below:
Karen Root
Director, Experience Strategy
Boehringer Ingelheim
The opinions expressed by the speakers are their own and do not represent the views of their employers.
We couldn't possibly cover the complexities and the infinite possibilities of the metaverse in our one-minute interview, so if you're interested in learning more, we've found CNET's explainer video and article spell things out pretty well in layman's terms. The technologies and applications are still evolving, of course, so what it ends up being depends on what trailblazers decide to do with it. When aligning business objectives and customer needs, we'll see brands experimenting across the board, from digital twins and mirror worlds to phygital NFTs.
In the healthcare space, VR is already being used to assist surgeons and train medical students. In fact, the FDA has already approved an at-home, immersive VR therapy for relieving low back pain. It's called RelieVRx and it was invented by AppliedVR to treat, in a non-pharmacological way, a chronic condition that affects 65+ million people and is the fifth most common reason for doctor visits.
—
The first FDA-approved immersive VR system for relieving chronic pain.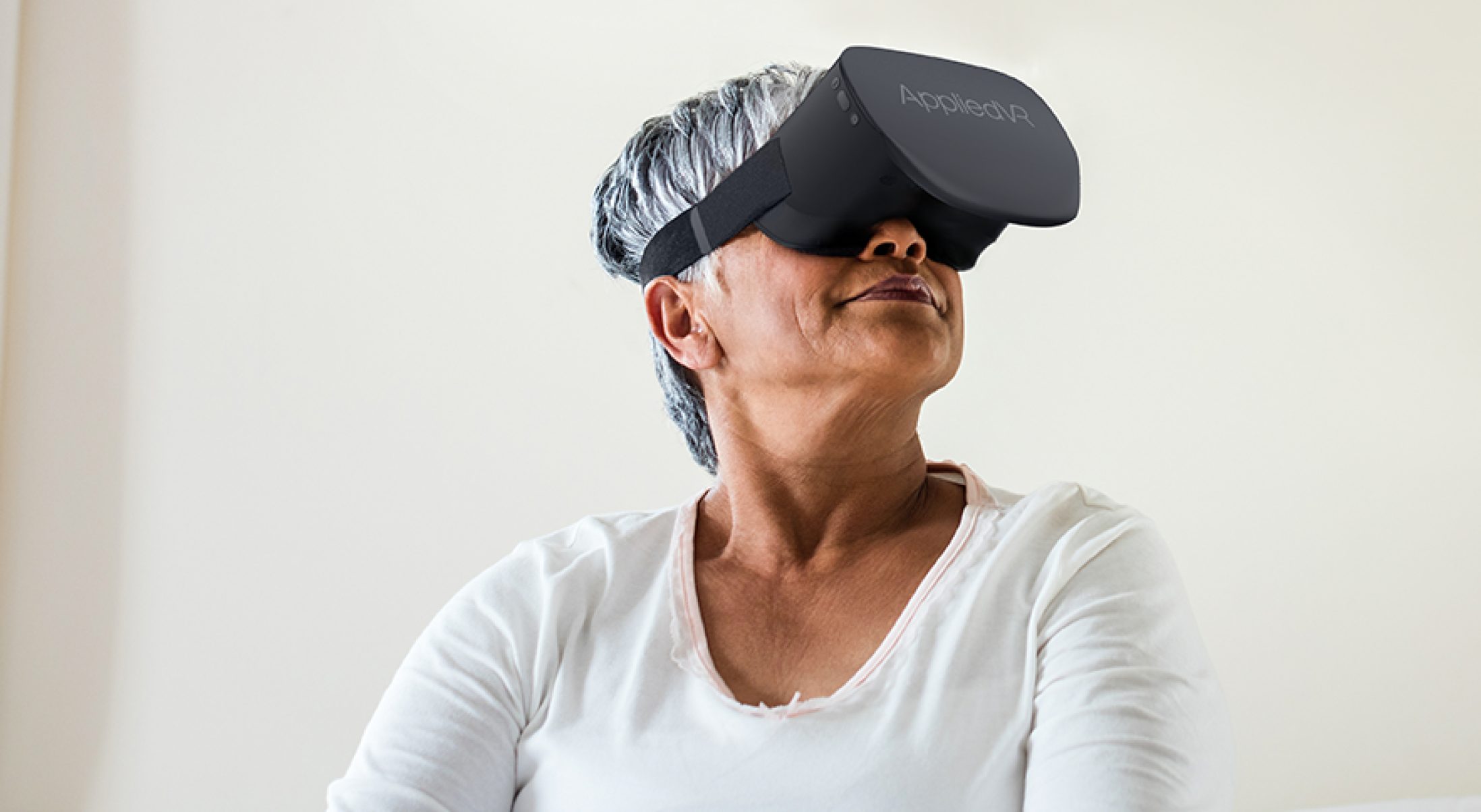 Brand marketers and CX teams recognize that creating value in the metaverse and delivering ROI will be neither fast nor easy. And for those dealing with people's health and operating in such a highly regulated industry, innovation will be even slower and more difficult. So while it's understandable to take a wait-and-see attitude in order to learn from others' triumphs and missteps, it's also important to start understanding the lay of the land so you're prepared for when, where, and how you want to test the waters.
Begin by identifying a problem or opportunity that could benefit from a more immersive brand experience that collapses all sense of time and space. Next, brainstorm with a small team that's innately curious and begins each sentence with "what if" instead of "we can't." After all, it's the corporate mindset that determines whether or not a company survives a paradigm shift. If executives of the leading movie rental brand in the '90s embraced the internet early on, we'd probably all have subscriptions to Blockbuster today instead of Netflix.
—
"Companies already leveraging the metaverse may build lasting competitive advantages."

— McKinsey, "Value creation in the metaverse: The real business of the virtual world." (2022)
The metaverse represents infinite possibilities for creating brand experiences that deliver far more value to a customer since it can be highly personalized, transcend geographical limitations, and facilitate social interactions with people with similar interests.
Given the new technologies, brand marketers and CX teams have an entirely different toolset for building meaningful connections and eliciting emotions that drive behavior and advocacy. Now the challenge is to reinvent the expectations for your brand and push the boundaries of imagination and technology—which is why we launched BNO Creative Labs in 2019. With our innovation workshops, we can help pharmaceutical companies add value "beyond the pill" by designing physical, virtual and phygital experiences that leverage emotional and behavioral insights, apply data and technology, and produce better business and patient health outcomes.
Contact Kevin Harding, VP, Customer Experience, kharding@bnoinc.com, for our BNO Creative Labs presentation.