Innovate
Harnessing the Power of AI to Deliver Exceptional CX

Tags
With summer shortly drawing to a close, we can confidently say that 2023 is shaping up to be a banner year for exploring artificial intelligence (AI) technology. At BNO, we're embracing this year as an opportunity to discover how AI can help us do what we do best: help our clients foster deeper, more meaningful relationships with their customers.
Recently, we journeyed through the Innovation Labs at the famed Salvador Dalí Museum in St. Petersburg, FL. Our St. Pete-based Innovation Labs team was among the first to experience DALL•E, an OpenAI system that can create true-to-life art based on natural language queries, and was designed to connect the computational power of AI with the visionary art of Dalí and others. We walked away inspired and full of new ideas on the ways technology and human creativity can come together to produce original solutions. Next, we networked with more than 1,200 Tampa-area tech enthusiasts at Tampa Bay Tech's poweredUP event, where keynote and roundtable discussions leaned into AI and its potential to create customer experiences that are immersive, targeted, and human in industries like healthcare, gaming, sports, and more. Our net takeaway? There are endless opportunities to explore the awesome potential of AI to make customer experiences more empathetic and human.
Futurists from leading consulting organizations agree. Below are a handful of insights we've gleaned from AI gurus around the 'net who have concluded, as we have, that AI is not only here to stay but will also be a boon to human creativity rather than a threat.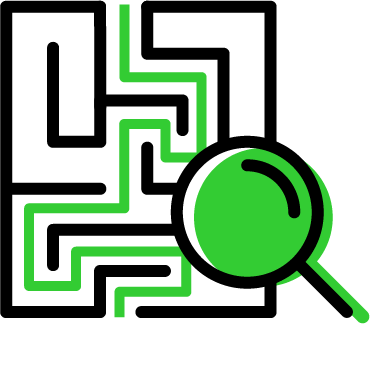 AI can zero in on moments that matter
Obtaining data that will drive and sustain customer satisfaction is one way AI continues to open new doors in marketing and customer experience (CX). According to PwC's 2022 Customer Loyalty Survey, 55% of the respondents said that multiple bad experiences would cause them to stop purchasing from a company they otherwise liked. AI and machine learning (ML) can help. These tools empower organizations to mine their data for opportunities to create a positive CX and maintain brand loyalty. Researchers at PwC recommend implementing advanced analytics and AI/ML capabilities to identify critical moments—or moments that matter—throughout the customer journey.
Marketing and CX Takeaway: Information garnered from AI can unleash innovative thinking. By putting this information to use when developing or enhancing solutions that meet customer needs, we can help to solve some of the most vexing issues facing our customers.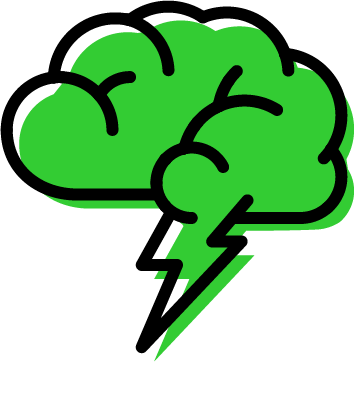 AI can amplify great experience design by sparking one of its hallmarks: divergent thinking
As marketers and CX professionals, we know that ideation isn't just a practice that encourages creative thinking. It's an art. It allows us to generate new ideas and deliver previously unforeseen solutions to customers. For maximum impact, we must ask questions that spur maximum strategic thinking. Harvard Business Review (HBR) argues that AI can increase question velocity (speed), variety, and novelty. Here's how:
Velocity: Algorithms can deliver instant answers, allowing users to ask more—and more pointed—questions quickly. However, HBR cautions users to exercise their best judgment and aim questions that will yield productive results.
Variety: During a brainstorm or ideation session, data can help to address customer challenges. Yet humans can easily miss critical data or have trouble locating it. AI can reveal patterns and connections in large volumes of data, freeing up valuable time to explore a variety of ideas and ask a multitude of questions.
Novelty: With AI's ability to uncover correlations in data points, users are empowered to engage in unrestricted thinking. HBR's research showed that, 75% of the time, AI led respondents to ask game-changing questions that altered the direction of their team, organization, or industry.
Marketing and CX Takeaway: When ideating, AI helps us leave our comfort zones and enter a space where we can pose questions as quickly as they arise; make optimal use of data; and ask forward-thinking questions, ultimately ushering in fresh ideas that give rise to client-centric solutions.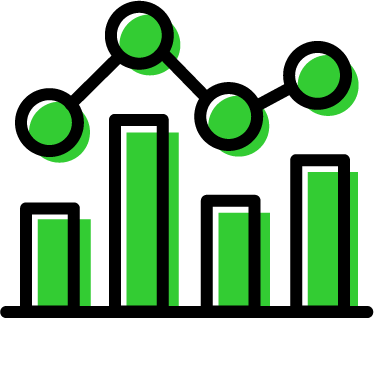 AI can quickly synthesize massive amounts of data to enable more personalized experiences
According to McKinsey, generative AI (gen AI) can help marketers strategize for success by delivering value at every touchpoint. Gen AI's advanced algorithms can uncover patterns in customer and market data, allowing us to segment and target key stakeholders. Leveraging such capabilities, we can identify high-quality leads and develop personalized lead-activation campaigns that address unique customer goals. What's more, by applying analytics and data-based recommendations, gen AI can maximize the A/B testing of numerous marketing components like ad copy, page layouts, and SEO strategies.
Marketing and CX Takeaway: To help us meet customers at various touchpoints along their journey, we can employ gen AI to understand customer patterns as they evolve. In turn, we are better equipped to make smart, informed decisions that help us connect with our customers at the right time, with the right information that meets their needs.
At BNO, we're investing in AI to deliver customer-centric solutions
At BNO, our AI journey continues to unfold and we're excited about the possibilities it enables. But more importantly, we're committed to investing in AI capability—for our clients, our business, and our own personal growth as marketers. "We believe that all of us, as marketers, are just beginning to scratch the surface of what AI can help us achieve for our customers," says Trista Walker, president and CEO of BNO. "The deeper and further we explore the vast potential of emerging AI technology, the more opportunities we'll uncover to extend and expand our human capability and creativity. Using AI tools to their maximum impact, we're better equipped to envision, develop, and deliver customer-centric solutions that make a difference."
Eager to bring the transformative power of AI technology to your business? We can help. Reach out to us today at info@bnoinc.com.